FTN Age of Sigmar Episode 2 – An Aethergolden Opportunity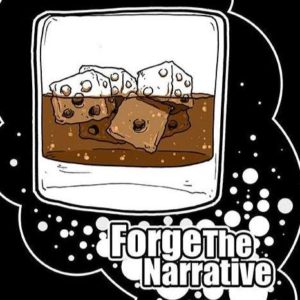 Sigmar has really taken off and we wanted to talk about it! It's what we do… Sorry for the long delay but the FTN AoS episode 2 is ready for download.  Don't worry… the 40k episode this week is coming soon behind.
GUYS!
I know that not everyone who subscribes to this show plays Age of Sigmar. I hope you'll be ok with this being part of our show rotation. It will likely only be every 4-6 weeks and it will absolutely not replace the 40k show – even on the weeks we release both episodes.
We discuss our hobby projects and our initial impressions of the Kharadron Overlords.  Some of us are pretty impressed.  It is hard not to like models, that's for sure.
Other think the ships and the Overlords themselves don't stack up to the current meta stating they don't believe they are durable enough or fast enough.  This all remains to be seen but I think their combination of interesting transport rules and vehicle artifacts is powerful.
In the middle of the show we do a segment on the miniature game industry as a whole with Benson Green from Mindworm games.
Mindworm games is a true DIY company and part of a community of DIY game companies that are finding success in this industry.  If you are remotely curious how it all comes together please check it out.
We close out the show with a little bit of a deeper dive into why I think people have yet to unlock the true power of flying fantasy dwarves!
Don't have iTunes? Use the player below to access the podcast directly, or add our feed to your favorite player. The player link is below. Please subscribe if you like what you hear.
Podcast Link
Thank you and Enjoy!
This the Warhammer: Age of Sigmar crew for Forge The Narrative. Each episode is going to be about an hour long and focus on the competitive side of the game. Sure.. we're going to nerd out and talk about causal play or stuff that has nothing to do with AoS from time to time but we hope you'll enjoy the ride.

Credits:
Paul Murphy – Host
@warmaster_tpm
Panelist:
Justin Troop – troopsmash
Ricky Addington
Miles Hamerick
Podcast: Play in new window | Download