FTN Bonus Episode 11 – Jervis Johnson Speaks!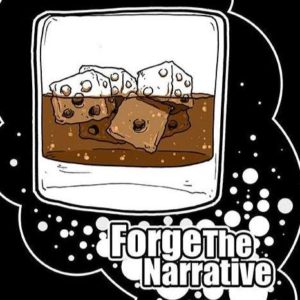 Tune in for a very special bonus episode with the legendary Jervis Johnson speaking about Stormcloud Attack and the Generals Handbook. You don't want to miss this!

Hey Guys,
I got to speak to the man himself about two of the latest offerings from Games Workshop – Stormcloud Attack and the General's Handbook for Age of Sigmar.
Jervis talks very candidly about these two game systems and what they offer to players.
While these games are worlds apart (literally) they give gamers and hobbyist new ways to get figures into action. It is amazing to see this level of support for all of the different ways to play and use the models on the table top.
My impressions from this conversation is that there is a huge push from GW to fully support all modes of suggested play for their games.  You want to play casual – they will make content for you.  You want to play competitively – they will make content for you.  You want to create cinema like battles and campaigns – they will make content for you.
Hopefully we see more of this stuff in the future.  The company is showing an unprecedented level of community involvement and it really does my heart glad to see it.   I hope you enjoy the conversation I had with Jervis.  He is an incredibly nice person and I was ecstatic to get the opportunity to sit down with him for a few minutes.
Don't have iTunes? Use the player below to access the podcast directly, or add our feed to your favorite player.  The player link is below.  Please subscribe if you like what you hear.
Podcast Link
Thank you and Enjoy!
Each episode will be about an hour long. This ideally gives you something neat to listen to on your way to work, or on the way back home. Maybe you can even listen while you are painting or modeling!
FTN mostly focuses on 40k, but again you will see in the first few episodes we take a severe deep dive into nerdom. These have been a blast to record and I hope they help pass the time for you.
FORGE THE NARRATIVE (iTunes Page)
Alternatively you can subscribe via your own iTunes, and it should update our podcast when we post a new one.
If you like this sort of chatter we also do a live webshow every Monday at 10pm EST. You can find those posted over on the
FTN Google + Page
. The rebroadcast is over on our
YouTube page
.

Credits:
Paul Murphy – Host
@warmaster_tpm
Panelist:
Justin Troop – troopsmash
Christopher Morgan – captain morgan
Adam Abramowicz – Beyond the Brush Studios
Andrew Whittaker
Podcast: Play in new window | Download