FTN Episode 175 – More Relics For the Imperial Soup!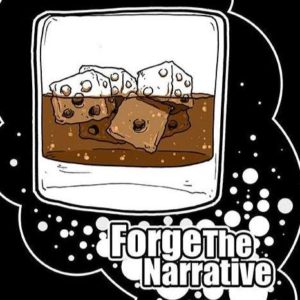 This episode is a bit of mixed bag but we do get down and dirty with a few Gathering Storm Relics from the two tables in there.  You're going to want to put a few of these in your Imperial army.  Who doesn't want another way to get Eternal Warrior in your list?  I know I do.
Hey Guys,
The first part of the show Paul goes on and on about the latest incarnation of White Dwarf.  For real.. If you don't already subscribe or got out of the habit of picking up an issue from time to time at your local store it is time to start back.  These magazines are jam packed with hobby tips and inspiration.  I apologize in advance for the page flipping sounds!
We sort of have a round table bet on the total number of Tau Mantas that exist in the world. What do you think?  Over or under 100?
Paul played in Warzone: Columbia over the weekend using Chaos Renegades.  The stand out formation in the list ended up being the KDK Gorepack.  We've talked about it before but here is another testimony.   After the break we talk about a few of the Relics from the Gathering Storm book.  When you factor in that the War Convocation can get a few of them for free they take on a new light.  The Ecclesiarch get a few winners too that get opened up to any Imperial Detachment that takes Celestine.
The Finishing Moves segment is sponsored by Gamemat.eu. Their Industrial Terrain set is great and they offer a product that is pre-painted. This, combined with their mats, is a great way to get playing with professional looking game boards fast.
We explore the finer points of Woodland Camo.  This is the 'basic' camo pattern that you saw on every IG tank when they were first released.  This is what the 'ig book' suggested and that's what we did!  Anyway, we make this a lot less mysterious and if you're looking for a way to get started with this I think you'll like the segment.
Don't have iTunes? Use the player below to access the podcast directly, or add our feed to your favorite player. The player link is below. Please subscribe if you like what you hear.
Podcast Link
Thank you and Enjoy!
Forge the Narrative is mostly a Warhammer 40k Podcast. Each episode is about an hour long. This ideally gives you something neat to listen to on your way to work, or on the way back home. Maybe you can even listen while you are painting or modeling!
FTN mostly focuses on 40k, but again you will see in the first few episodes we take a severe deep dive into nerdom. These have been a blast to record and I hope they help pass the time for you.

Credits:
Paul Murphy – Host
@warmaster_tpm
Panelist:
Justin Troop – troopsmash
Christopher Morgan – captain morgan
Adam Abramowicz – Beyond the Brush Studios
Andrew Whittaker
Podcast: Play in new window | Download