FTN Episode 188 – Warhammer 40,000 8th Edition – What We Know So Far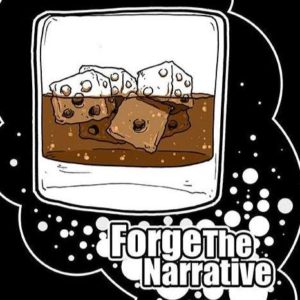 We, in the States, woke up to a blast of news from Games Workshop.  8th Edition is on the way and the company released a surprising amount of information.  Here is our initial reactions and a little more explanation of what we think we know so far. Hear more reactions on twitter @warmaster_tpm and the huge amount of folks posting there this morning after the news hit.
Hey guys,
A brand new site debuted today for Warhammer 40,000.  We can see a break down of all the current and NEW factions.  I didn't expect this to be so fleshed out this far in advance of the release.  You are gonna want to check this out.  Check out that Faction section for sure.
The full Warhammer 40k 8th FAQ, as we know it so far can be found here.  It is light on specifics but BIG on information and enthusiasm.
If you don't subscribe to the Warhammer Community page, please do.  They promise daily content for all of their core games.  So far this has included everything all the way up to free rules with a lot more to come.
Don't have iTunes? Use the player below to access the podcast directly, or add our feed to your favorite player. The player link is below. Please subscribe if you like what you hear.
Podcast Link
Thank you and Enjoy!
Forge the Narrative is mostly a Warhammer 40k Podcast. Each episode is about an hour long. This ideally gives you something neat to listen to on your way to work, or on the way back home. Maybe you can even listen while you are painting or modeling!
FTN mostly focuses on 40k, but again you will see in the first few episodes we take a severe deep dive into nerdom. These have been a blast to record and I hope they help pass the time for you.

Credits:
Paul Murphy – Host
@warmaster_tpm
Panelist:
Justin Troop – troopsmash
Christopher Morgan – captain morgan
Adam Abramowicz – Beyond the Brush Studios
Andrew Whittaker
Podcast: Play in new window | Download