FTN Episode 198 – 40k 8th Edition Space Marine Codex Review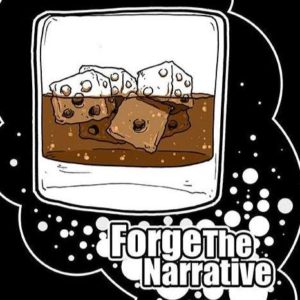 We took a week off but we are back with a double sized episode.  We are are joined by two special guests as well, Carl Tuttle from The Independent Characters and Reece Robbins from Frontline Gaming.  We get our hands on the new Space Marine codex and hit the highlights. You don't want to miss this.
Yo!
The first codex for Warhammer 40k 8th edition is up for pre-order now.  It is jam packed with new units, strategems, warlord traits, and psychic powers.  This book gives us an idea about what to expect for future releases.  Looking at the Chapter Tactics its clear to see that some Chapters made out a lot better than others but CTs are only a part of what gives the army character and depth.   Once you combine the unique Strategems, Relics, and units that maximize your theme you'll find some great possibilities in this book.
In this episode we also talk about some FTN style missions for 8th edition.  You can find them here.  These have been play-tested and will be used in several 3 round tournaments over the next couple of weeks.  We would like to get feedback from you guys.  What works, what didn't?  We'll be publishing more very soon!
Our coverage for the ATC will be spread out over the next couple of weeks.  It will be very interesting to see how the tournament scene develops after that massive event.
The Finishing Moves segment is sponsored by Frontline Gaming. Their new mats are now hot off the presses and getting ready to be shipped. Please check them out, even if you already have a game mat. Their new styles are very impressive. If you haven't already get your tickets NOW for the mega Las Vegas Open.
Finishing Moves will be back next week.  If there are some topics you'd like to cover please let us know!
Don't have iTunes? Use the player below to access the podcast directly, or add our feed to your favorite player. The player link is below. Please subscribe if you like what you hear.
Podcast Link
Thank you and Enjoy!
Forge the Narrative is mostly a Warhammer 40k Podcast. Each episode is about an hour long. This ideally gives you something neat to listen to on your way to work, or on the way back home. Maybe you can even listen while you are painting or modeling!
FTN mostly focuses on 40k, but again you will see in the first few episodes we take a severe deep dive into nerdom. These have been a blast to record and I hope they help pass the time for you.

Credits:
Paul Murphy – Host
@warmaster_tpm
Panelist:
Justin Troop – troopsmash
Christopher Morgan – captain morgan
Adam Abramowicz – Beyond the Brush Studios
Andrew Whittaker
Podcast: Play in new window | Download