FTN Episode 261 – Hobby Ramblings and Blackstone Fortress 40k Preview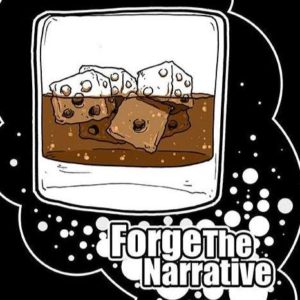 In the first part of the show we briefly talk about a tournament that happened a couple of weeks ago and do a hobby progress update.  Later in the show we give a preview of the 40k datasheets for the Blackstone Fortress models.
Hi all
We were all fighting colds this week but the show must go on!
We lead the show off with some hobby talk.  I get lots of questions about 'how to start painting an army' and 'how do you get it done so fast.'  There are no substitutes to putting the time in but you can make the most of that time.  The quick way I was planning to paint Ork Flesh didn't work out so instead of worrying about it too much or trying to force it to work I changed up quickly and got my first squad of Gretchin table ready.
Paul does a brief tournament recap of his games at the Barnyard Brawl a few weeks ago.  The team that puts on the Barnyard did a great job.  I had a blast, 5 games against friendly people.  I managed to pull down a bracket win and walked away with some great price support.
In part 2 we talk about some of the 40k stats from the Blackstone Fortress.  The game comes complete with rules to use ALL of the models in Warhammer 40,000.  At the time of recording we had just started to see the previews so expect more to come on this.
We're delighted to continue to represent Discount Games Inc as sponsor of our show. They are helping bring FTN to you. Please check them out and support the organizations that support us. Discount Games Inc. offers Games Workshop products at 15% off the suggested retail at their website here. You can send an email to the owner Jay. These guys run a podcast too! Check them out.

Please take a moment to check out what they have to offer. You'll find a whole range of gaming products. We really appreciate them for choosing us to promote and if you guys can give them a visit it would mean a lot to us.
The Finishing Moves segment will be back next week! We'll talk about how to fail with style.
Don't have iTunes? Use the player below to access the podcast directly, or add our feed to your favorite player. The player link is below. Please subscribe if you like what you hear.
Podcast Link
Thank you and Enjoy!
Forge the Narrative is mostly a Warhammer 40k Podcast. Each episode is about an hour long. This ideally gives you something neat to listen to on your way to work, or on the way back home. Maybe you can even listen while you are painting or modeling!
FTN mostly focuses on 40k, but again you will see in the first few episodes we take a severe deep dive into nerdom. These have been a blast to record and I hope they help pass the time for you.

Credits:
Paul Murphy – Host
@warmaster_tpm
Panelist:
Justin Troop – troopsmash
Christopher Morgan – captain morgan
Ricky Addington