FTN Episode 271 – Are Funko Pops and Warhammer Adventures Good for 40k?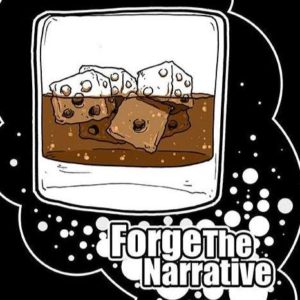 We spend the first part of the show talking about how we don't mind – and also like, the idea of Warhammer not always having to be so serious and Grimdark.  Its not for everyone, but it doesn't have to be. We close out the show talking about how to get back in a game that's going south for you.
Hey all,
This episode is a bit of Podcast ADD but thanks a lot for coming along for the ride.  We kick off the show talking about the upcoming Warhammer Adventure series and the Funko Pops.  Things like this exist for almost every major property.  We have kiddy or fun versions of very serious things out there like Batman, The Walking Dead, etc.    These takes on otherwise very much adult and 'for serious' things don't detract from our enjoyment of the mainline versions of the property.  I'm not saying you should by them but the fact they exist shouldn't bother or threaten anyone.   We don't go off on a rant or anything..  Most of just like another way to enjoy the 40k universe.
After the break we gush a bit about Titanicus.  The game continues to come into it's own and with the recent model releases you've got a pretty complete game with lots dynamic list possibilities.  Don't forget to check out our sponsors for some great deals on this product.
Next we talk about how to get control of a game when it's slipping away from you.  We talk about using whatever perfect information you have.  You can estimate dice rolls and what your opponent might do but there are a few things you can control.  You know how far you can move.  You know how far your opponent can move and shoot.  You know when you can get completely out of sight from your opponent.
So often I see people 'guess' about a few of these things.  In a world when we can break out our tape measures and check – there is no reason not to.  If you aren't sure after that, or just want to double confirm, then communicating with your opponent is critical.   Have that conversation with them.  In ITC missions you need to be able to lock in or deny points every round.  Sometimes just killing one unit will also be killing more than your opponent – a quick 2 points for you.
Val will be helping out with some of the CanCon coverage you can check out on Twitch.
We're delighted to continue to represent Discount Games Inc as sponsor of our show. They are helping bring FTN to you. Please check them out and support the organizations that support us. Discount Games Inc. offers Games Workshop products at 15% off the suggested retail at their website here. You can send an email to the owner Jay. These guys run a podcast too! Check them out. I believe they currently have few of the GW Holiday Bundles still available too!


We proudly represent Firmer Terra as well. I had a great time speaking with one of the founders and I thought their offering would be PERFECT for a lot of gamers out there. Right now they are offering impressive shipping promotions to buyers in the US. Please check them out.
Finishing moves will be back next week!  We'll talk about quick kitbashes.
Don't have iTunes? Use the player below to access the podcast directly, or add our feed to your favorite player. The player link is below. Please subscribe if you like what you hear.
Podcast Link
Thank you and Enjoy!
Forge the Narrative is mostly a Warhammer 40k Podcast. Each episode is about an hour long. This ideally gives you something neat to listen to on your way to work, or on the way back home. Maybe you can even listen while you are painting or modeling!
FTN mostly focuses on 40k, but again you will see in the first few episodes we take a severe deep dive into nerdom. These have been a blast to record and I hope they help pass the time for you.

Credits:
Paul Murphy – Host
@warmaster_tpm
Panelist:
Justin Troop – troopsmash
Christopher Morgan – captain morgan
Ricky Addington
Mike Brandt
Val Hefflefinger
Podcast: Play in new window | Download