FTN Episode 277 – New 40k Chaos Unit Review – Vigilus is Ablaze!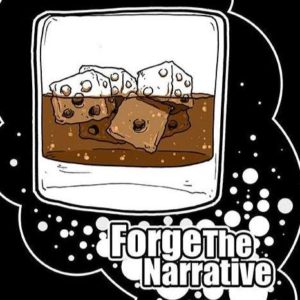 New Chaos Rules will be in your hands soon.  The second installment in the Vigilus Campaign goes up for pre-order today.  We run down some of thew new units and combos.  The second part of the show we talk about improving your tournament results.
Hey all,
Captain Morgan, Val Heffelfinger and Mike Brandt join me on the show this week.  In the first part of the show we discuss the new units coming out for Chaos Space Marines with the release of their revised codex and the new Vigilus Abalze book.
Havocs get a big buff and several of the formations in this book will see tournament play.  We've been drooling over the models too.  Abaddon?!   Whoa.
In the second part of the show we get a little out there to discuss player potential Ceilings and Floors.  Specifically we frame out around how many games in a tournament you can reasonably expect to win performing at the top of bottom of your own potential.
We go one step past that and ask that anyone wishing to improve either of these levels objectively look at the various dials they can 'fiddle with' to improve.
Finishing Moves will be back next week!
We're delighted to continue to represent Discount Games Inc as sponsor of our show. They are helping bring FTN to you. Please check them out and support the organizations that support us. Discount Games Inc. offers Games Workshop products at 15% off the suggested retail at their website here. You can send an email to the owner Jay. These guys run a podcast too! Check them out. I believe they currently have few of the GW Holiday Bundles still available too!


We proudly represent Firmer Terra as well. I had a great time speaking with one of the founders and I thought their offering would be PERFECT for a lot of gamers out there. Right now they are offering impressive shipping promotions to buyers in the US. Please check them out.
This space is intentionally left blank 😀
Don't have iTunes? Use the player below to access the podcast directly, or add our feed to your favorite player. The player link is below. Please subscribe if you like what you hear.
Podcast Link
Thank you and Enjoy!
Forge the Narrative is mostly a Warhammer 40k Podcast. Each episode is about an hour long. This ideally gives you something neat to listen to on your way to work, or on the way back home. Maybe you can even listen while you are painting or modeling!
FTN mostly focuses on 40k, but again you will see in the first few episodes we take a severe deep dive into nerdom. These have been a blast to record and I hope they help pass the time for you.

Credits:
Paul Murphy – Host
@warmaster_tpm
Panelist:
Justin Troop – troopsmash
Christopher Morgan – captain morgan
Ricky Addington
Mike Brandt
Val Hefflefinger
Podcast: Play in new window | Download