FTN Episode 299 – Welcome Our New Iron Overlords
f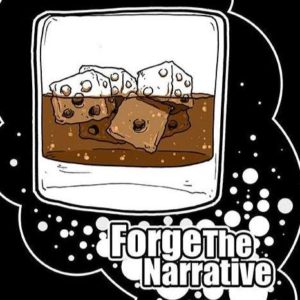 In this episode we run down the highlights from Codex Supplement Iron Hands and Raven Guard. Both are good and bring a lot to the table for those factions.  The Iron Hands are winning the Space Marines arms race and should be wining games hand over fist.   I'll show myself out…
Hey all,
We simply gush over the Iron Hands combos and rules this week.  This book is a powerhouse.  It's hard to not like it because the powers and abilities are themed so well with the lore but man…   It makes for a strong army list. We'll see a lot of people jumping ship from other Marine factions to play Iron Hands.  Adam Camilleri joins us from the Down Under Network.  You don't want to miss this.
You can create some impressive gun line castles that will be incredibly hard for your opponent to dig out.  We'll see some forge world dreads (like Leviathans) that were already popular in tournaments make it to the field with buffed up rules.
Please please please check out the new Forge The Narrative objective markers. These things look awesome. Ordering a set is a good way to support one of our sponsors AND the show. Find them here.
In the second part of the show we talk about the Raven Guard.  The power comes a lot more low key for these guys.  They are good at Stealth and taking out characters.  A lot of their abilities are anchored to that.
The Wrong Way Kids will be putting on their first official public event later this year the Armageddon Series: Coastal Assault. Tickets are up for sale right now. Please join us. You will have a good time. It will be a full ITC format event and an excellent opportunity to get ITC overall and faction points.
We're delighted to continue to represent Discount Games Inc as sponsor of our show. They are helping bring FTN to you. Please check them out and support the organizations that support us. Discount Games Inc. offers Games Workshop products at 15% off the suggested retail at their website here. You can send an email to the owner Jay. These guys run a podcast too! Check them out. I believe they currently have few of the GW Holiday Bundles still available too!


We proudly represent Firmer Terra as well. I had a great time speaking with one of the founders and I thought their offering would be PERFECT for a lot of gamers out there. Right now they are offering impressive shipping promotions to buyers in the US. Please check them out.
Firmer Terra unveiled a new product that you need. It's called the Omicron Battle System. Its a game tool organizer. Check it out! The Finishing Moves segment is all about painting Black. We discuss a new way to do it just in time for Raven Guard and Iron Hands releases..
Don't have iTunes? Use the player below to access the podcast directly, or add our feed to your favorite player. The player link is below. Please subscribe if you like what you hear.
Podcast Link
Thank you and Enjoy!
Forge the Narrative is mostly a Warhammer 40k Podcast. Each episode is about an hour long. This ideally gives you something neat to listen to on your way to work, or on the way back home. Maybe you can even listen while you are painting or modeling!
FTN mostly focuses on 40k, but again you will see in the first few episodes we take a severe deep dive into nerdom. These have been a blast to record and I hope they help pass the time for you.

Credits:
Paul Murphy – Host
@warmaster_tpm
Panelist:
Justin Troop – troopsmash
Christopher Morgan – captain morgan
Ricky Addington
Josh Ginn