FTN Episode 307 – Is it Better to Attack or Join the 40k Tournament Meta?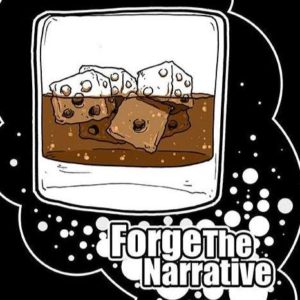 If we are correct in predicting that the Salamanders will be the army list to beat soon is it better to get on board the Salamander train or build lists that beat them?  With all the Marine goodness coming out what are the Xenos players taking?  Are Tau the ultimate list?
Hi everyone,

We jump right in taking some major assumptions that Salamanders are going to be strong.  They will be so strong they will attract a lot of fringe Marine players.  Do you beat them or join them?
Tau have a ton of really good options, especially against opponents with limited long range effectiveness.   Armies with gun platform transports are also at a huge advantage.  Right now any unit with 2-3 guns with over 10 wounds is on my watch list for units to take.
Please please please check out the new Forge The Narrative objective markers. These things look awesome. Ordering a set is a good way to support one of our sponsors AND the show. Find them here.
Almost every hobby moment I've got is devoted to getting ready for a couple of tournaments coming up. That includes the brevity of these show notes! Many apologies – better show notes coming soon..
The Wrong Way Kids will be putting on their first official public event later this year the Armageddon Series: Coastal Assault. Tickets are up for sale right now. Please join us. You will have a good time. It will be a full ITC format event and an excellent opportunity to get ITC overall and faction points.
We're delighted to continue to represent Discount Games Inc as sponsor of our show. They are helping bring FTN to you. Please check them out and support the organizations that support us. Discount Games Inc. offers Games Workshop products at 15% off the suggested retail at their website here. You can send an email to the owner Jay. These guys run a podcast too! Check them out.

I break out the micron .005 pen this week. It's time to do panel lines! Seriously, you just draw them in.
Don't have iTunes? Use the player below to access the podcast directly, or add our feed to your favorite player. The player link is below. Please subscribe if you like what you hear.
Podcast Link
Thank you and Enjoy!
Forge the Narrative is mostly a Warhammer 40k Podcast. Each episode is about an hour long. This ideally gives you something neat to listen to on your way to work, or on the way back home. Maybe you can even listen while you are painting or modeling!
FTN mostly focuses on 40k, but again you will see in the first few episodes we take a severe deep dive into nerdom. These have been a blast to record and I hope they help pass the time for you.

Credits:
Paul Murphy – Host
@warmaster_tpm
Panelist:
Justin Troop – troopsmash
Christopher Morgan – captain morgan
Ricky Addington
Josh Ginn
Podcast: Play in new window | Download