FTN Episode 320 – Greater Good – Tau Review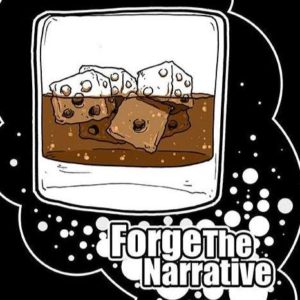 The Tau take the silver medal in the Psychic Awakening Greater Good book with awesome ways to be even more shooty in the shooting phase.  The Tau are already a beast to deal with in tournaments and they've taken a bit of a backseat since the Marines took over.  Will this be enough to push them back up?
Hi all,

Remember to get those tickets for the BOLS Open.
Adam and Paul jump right into the Tau and their new customizable Sept abilities.  There are some nice ones here maybe nothing 'better' than what is in their base book.  Admittedly I am not a Tau player so there could really be some nuance that I'm missing here.
Please please please check out the new Forge The Narrative objective markers. These things look awesome. Ordering a set is a good way to support one of our sponsors AND the show. Find them here.
The Experimental Weapon systems are the next thing we jump on and man.. a couple of these are real winners.  It may be enough to bring rail cannons back to the game.
In the middle of the show Paul is joined by Stephen Box from Vanguard Tactics.  I was fortunate enough to meet Stephen at the LVO.  He's got a great way of delivering competitive 40k information and if you aren't already familiar with his work please check him out. We dish about Blood Angels.
We're delighted to continue to represent Discount Games Inc as sponsor of our show. They are helping bring FTN to you. Please check them out and support the organizations that support us. Discount Games Inc. offers Games Workshop products at 15% off the suggested retail at their website here. You can send an email to the owner Jay. These guys run a podcast too! Check them out.

Finishing Moves is about ewey gooey blood. We talk about ways to make it not look like a tasty desert or pasta sauce.
Don't have iTunes? Use the player below to access the podcast directly, or add our feed to your favorite player. The player link is below. Please subscribe if you like what you hear.
Podcast Link
Thank you and Enjoy!
Forge the Narrative is mostly a Warhammer 40k Podcast. Each episode is about an hour long. This ideally gives you something neat to listen to on your way to work, or on the way back home. Maybe you can even listen while you are painting or modeling!
FTN mostly focuses on 40k, but again you will see in the first few episodes we take a severe deep dive into nerdom. These have been a blast to record and I hope they help pass the time for you.

Credits:
Paul Murphy – Host
@warmaster_tpm
Panelist:
Justin Troop – troopsmash
Christopher Morgan – captain morgan
Ricky Addington
Josh Ginn
Podcast: Play in new window | Download