FTN Episode 347 – Will You Survive When Double FAQs Attack?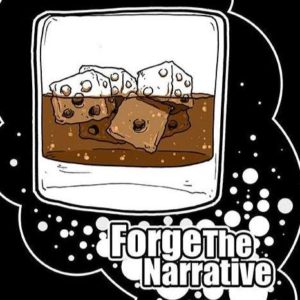 We address the FAQ and re-FAQ we saw this week from Warhammer 40k.  Adam, Red and Paul make some bold predictions about how we think the game's action moments will shift in 9th.  Ricky is on the show too.. kinda.   In the middle of the episode we check in with Stephen Box from Vanguard Tactics.
Hey all,

A lot can happen in a week for Warhammer fans.  We saw an FAQ and then another FAQ about the same rules we just got rules for.  I think we expect things to evolve but this had us doing a double take.  Literally, we we did this episode 2-3 times
In the middle of the show we're joined by Stephen Box.  Please check him out if you aren't familiar with his work already.  We focus the conversation on how to tackle secondaries in 9th edition.
We come back after the break in the future!  I say that because we recorded the first part of the show much earlier in the week and due to some difficulties outside of our control we had to come back to it.  Hopefully it's seamless on your side and we really appreciate you sticking with us.
We're looking to take deeper dives in the Xenos factions.  Hit us up if you have a few suggestions on stuff you'd like us to cover.
I mention this in the first part of the show but soon we're going to be flipping a switch to convert the feed to something a little more robust on our side. You should see absolutely no difference on your side but if a week or so goes by and you don't see a show… come looking for us here to re-sub. Thanks for sticking with us!
We're delighted to continue to represent Discount Games Inc as sponsor of our show. They are helping bring FTN to you. Please check them out and support the organizations that support us. Discount Games Inc. offers Games Workshop products at 15% off the suggested retail at their website here. You can send an email to the owner Jay. These guys run a podcast too! Check them out.

Please please please check out the new Forge The Narrative objective markers. These things look awesome. Ordering a set is a good way to support one of our sponsors AND the show. Find them here.
Don't have iTunes? Use the player below to access the podcast directly, or add our feed to your favorite player. The player link is below. Please subscribe if you like what you hear.
Podcast Link
Thank you and Enjoy!
Forge the Narrative is mostly a Warhammer 40k Podcast. Each episode is about an hour long. This ideally gives you something neat to listen to on your way to work, or on the way back home. Maybe you can even listen while you are painting or modeling!
FTN mostly focuses on 40k, but again you will see in the first few episodes we take a severe deep dive into nerdom. These have been a blast to record and I hope they help pass the time for you.

Credits:
Paul Murphy – Host
@warmaster_tpm
Panelist:
Adam Camileri
Red Powell
Justin Troop – troopsmash
Christopher Morgan – captain morgan
Ricky Addington
Josh Ginn
Podcast: Play in new window | Download