FTN Episode 352 – Is Warhammer 40k Being Rocked to the Core?!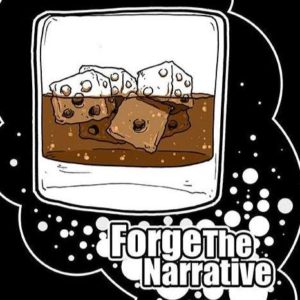 We see a HUGE change coming down the pike for Warhammer 40k in the form of what or who Characters can buff on the table top.  Is this really a big deal though?  In the cases of the characters buffing themselves, I think it is.  For the other stuff in the army?  Maybe not.
Hey all,

It's always pretty exciting when we hear about sweeping changes.  The idea that Characters may be further limited in what they can extend the sweet auras we've come to rely on is no exception.
We talk about what this change may actually impact.  The biggest loss to me is the Daemon Prince.  I guess the DP is 'too good' as it stands now and maybe this is a good change?  I don't know yet.  I know any sort of change is both fun and terrorizing if it's happening to you.
This will be an interesting debate as we challenge what Characters we consider good going forward.  For a few I think it will be business as usual.  We don't take things like Phobos Lts or Overlords because of what they do to themselves anyway.  I think we do rely on them to buff other Characters but from what it looks like – that is right out!
Does this help the game be more user/new player friendly?  I don't know.  I think changes like this should be focused on that sort of outcome.  That's a topic for another show.
After the break we talk about how cool it would be see more 80s action icons make there way into the Catachan line up.
We're delighted to continue to represent Discount Games Inc as sponsor of our show. They are helping bring FTN to you. Please check them out and support the organizations that support us. Discount Games Inc. offers Games Workshop products at 15% off the suggested retail at their website here. You can send an email to the owner Jay. These guys run a podcast too! Check them out.

In the hobby segment we try to stick on the topic of how to repair damaged decals but we wander around a bit but with the hobby that's cool too!  I'll save you a few minutes there –  you can paint over the decals if you find the right color to match.  Ha!
Don't have iTunes? Use the player below to access the podcast directly, or add our feed to your favorite player. The player link is below. Please subscribe if you like what you hear.
Podcast Link
Thank you and Enjoy!
Forge the Narrative is mostly a Warhammer 40k Podcast. Each episode is about an hour long. This ideally gives you something neat to listen to on your way to work, or on the way back home. Maybe you can even listen while you are painting or modeling!
FTN mostly focuses on 40k, but again you will see in the first few episodes we take a severe deep dive into nerdom. These have been a blast to record and I hope they help pass the time for you. We are now on
Pandora
!! If you're looking for another place to listen or you've shifted to that platform you can find us there.

Credits:
Paul Murphy – Host
@warmaster_tpm
Panelist:
Adam Camileri
Red Powell
Justin Troop – troopsmash
Christopher Morgan – captain morgan
Ricky Addington
Josh Ginn

Podcast: Play in new window | Download