FTN Episode 366 – What Was Your Favorite Model of 2020?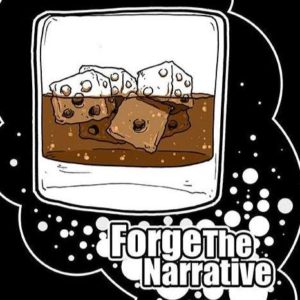 Please mark your calendars to join us for the Las Vegas nOpen Jan 29th-31st.  We'll be holding a virtual event with live coverage all weekend.  Please check out the links in the show notes to learn about all the partners involved and how to grab some sweet merch for a good cause.
Hey everyone,

We kick the show off talking about the Las Vegas nOpen. This is an amazing project undertaken by some dedicated broadcasters and streamers. This is going to be an absolute blast. Please check out the website and mark your calendars.
You can grab a t-shirt and other goodies at the link here.  If you order yours by Jan 15th you can have it in time for the event!  We'll have raffles and stuff coming too and as special giveaways for people that use the #lvno leading up to and during the broadcast.  There are ton of amazing people partnered to make this happen.  Please join us if you can.
We kick the show off nominating our favorite models from 2020 to the unofficial hall of fame.  We recorded our list before GW published their poll results.  Its neat to see how close we were to our thoughts and yalls.  There were a lot of stellar things released last year.
In the middle and back half of the show we talk about paint tutorials in general but also specifically about those features in the White Dwarf magazine.
The big  take away is that when you're looking at tutorials its not always about the specific miniature but also about the color or technique itself.  If you can't find 'exactly' what you're looking for you might be able to find something you can co-opt for your own project.
We're delighted to continue to represent Discount Games Inc as sponsor of our show. They are helping bring FTN to you. Please check them out and support the organizations that support us. Discount Games Inc. offers Games Workshop products at 15% off the suggested retail at their website here. You can send an email to the owner Jay. These guys run a podcast too! Check them out.

For anyone who has read this far down we've recorded the first video with myself and Oscar Lars where we review a listener submitted model. It should be produced and ready to go mid November. Please keep checking back and if you have a model you'd like us to review for how it would stack up vs the Battle Ready standard and the Artists Standard, hit us up in a private message with a pic. This is coming soon- I promise!
Don't have iTunes? Use the player below to access the podcast directly, or add our feed to your favorite player. The player link is below. Please subscribe if you like what you hear.
Podcast Link
Forge the Narrative is mostly a Warhammer 40k Podcast. Each episode is about an hour long. This ideally gives you something neat to listen to on your way to work, or on the way back home. Maybe you can even listen while you are painting or modeling!
FTN mostly focuses on 40k, but again you will see in the first few episodes we take a severe deep dive into nerdom. These have been a blast to record and I hope they help pass the time for you. We are now on
Pandora
!! If you're looking for another place to listen or you've shifted to that platform you can find us there.

Credits:
Paul Murphy – Host
@warmaster_tpm
Panelist:
Adam Camileri
Red Powell
Justin Troop – troopsmash
Christopher Morgan – captain morgan
Ricky Addington
Josh Ginn

Podcast: Play in new window | Download