Paul Murphy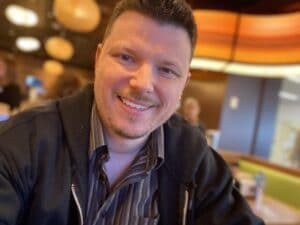 Hi All,
I'm Paul Murphy, host of Forge The Narrative. I got into Warhammer 40k in the early 90s and have been hooked ever since.
From then on I've played a host of miniature wargames weaving back and forth between Warhammer Fantasy/Age of Sigmar and back to 40k.
I love board games too! Basically.. if there is a way to hang out with friends roll dice and maybe responsibly enjoy a few adult beverages I'm there.
I'm born and raised in the southern US. I love to travel but there's no place like home! Work takes me all over but nothing has helped me feel more connected to the world at large than this Podcast. It's wonderful to hear from people all over the globe telling me how they enjoy this great hobby of ours.
I do this stuff by the grace and support of my lovely wife and two sons. They thankfully indulge me and allow me to be a fanatic. Ha!
I do my best to post quality content that highlights amazing community members and vendors. Forge The Narrative is your weekly source for Warhammer 40,000 banter and analysis. You can also find me on 40k Stats Centre, The Ocho and 40k Today.
Thanks for listening!
Adam Camilleri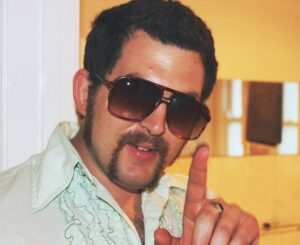 Hello! I am Adam Camilleri, 40k soothsayer and witch doctor extraordinaire, in that I say a bunch of nonsense that others seem to tolerate.
I am an avid Cadian (what's left of it), Black Templar and Dark Angels Fanboy, but I am silly passionate about all things 40k.
In a past life I was a hardcore Warhammer Fantasy player and hope and dream of a day where i can return to the old world for some rank and flank goodness.
Past that I am a Commentator for Art Of War Down Under, Formerly Down Under Network or most recent, the LVO with my Ocho brethren.