FTN Bonus Episode 21 – Game Design 102 – Class is in Session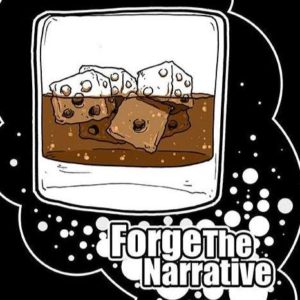 If you are the slightest bit curious what goes into designing your favorite games or even have a few designs in mind, yourself, you are not going to miss this.
Folks,
This is a two part episode.  For the first part I am joined by Benson Green from Mindworm Games where we discuss the basics of building a production pipeline.  We cover a bit at the high level before getting a little into the weeds.
This links up to the episode we had him on a few weeks ago.  Please check out our Articles section for quick reference to where that is.  I apologize that this episode ran long so I didn't include that bit as mentioned during the segment.
The second part of the show I am joined by a full on Professor of Game design from the prestigious Savannah College of Art and Design (SCAD) in Atlanta.  Chris Dodson and I got back a ways and it was really neat to catch up with him again to chat about these topics.
In this section we talk about the basics of Prototyping your design.  He take on the subject is pretty fascinating and resonates in a very real way I think you guys are going to appreciate.
Please let us know what you think!

Don't have iTunes? Use the player below to access the podcast directly, or add our feed to your favorite player. The player link is below. Please subscribe if you like what you hear.
Podcast Link
Thank you and Enjoy!
Forge the Narrative is mostly a Warhammer 40k Podcast. Each episode is about an hour long. This ideally gives you something neat to listen to on your way to work, or on the way back home. Maybe you can even listen while you are painting or modeling!
FTN mostly focuses on 40k, but again you will see in the first few episodes we take a severe deep dive into nerdom. These have been a blast to record and I hope they help pass the time for you.

Credits:
Paul Murphy – Host
@warmaster_tpm
Panelist:
Justin Troop – troopsmash
Christopher Morgan – captain morgan
Adam Abramowicz – Beyond the Brush Studios
Andrew Whittaker
Podcast: Play in new window | Download