FTN Episode 194 – Warhammer 40k 8th Edition is Here!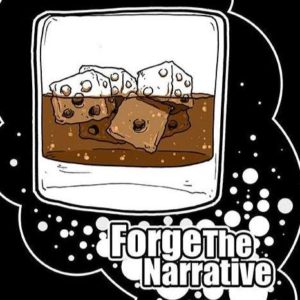 No more teasers, the rules are here!. All this week I've been putting reaction videos on the FTN YouTube page. Please check them out if you haven't already. Stay tuned for more!
Hey Everyone,
We're back with the full cast this week and dive head first into Warhammer 40k 8th Edition.
This is a COMPLETELY different game – in a good way.  GW really listened to player feedback here sped up and or enhanced many aspects of the game to create a streamlined system.  This system – allows for the generalship to shine more than it has in the last two editions.  We at FTN welcome the change.
Please remember the Gulf Coast Wargaming Alliance Grand Tournament, June 3rd-4th 2017. These are a great group of guys. Registration is also open of the American Team Championship.  The ATC will be a full 40k 8th edition event.
The Finishing Moves segment is sponsored by Frontline Gaming. Their new mats are now hot off the presses and getting ready to be shipped. Please check them out, even if you already have a game mat. Their new styles are very impressive. Frontline is hosting another destination tournament event! Tickets go on sale for the SoCal Open May 1st!
This week we filled the show with solid 8th edition rules talk and our picks for sleeper units.  Let us know what you think!
Don't have iTunes? Use the player below to access the podcast directly, or add our feed to your favorite player. The player link is below. Please subscribe if you like what you hear.
Podcast Link
Thank you and Enjoy!
Forge the Narrative is mostly a Warhammer 40k Podcast. Each episode is about an hour long. This ideally gives you something neat to listen to on your way to work, or on the way back home. Maybe you can even listen while you are painting or modeling!
FTN mostly focuses on 40k, but again you will see in the first few episodes we take a severe deep dive into nerdom. These have been a blast to record and I hope they help pass the time for you.

Credits:
Paul Murphy – Host
@warmaster_tpm
Panelist:
Justin Troop – troopsmash
Christopher Morgan – captain morgan
Adam Abramowicz – Beyond the Brush Studios
Andrew Whittaker
Podcast: Play in new window | Download