FTN Episode 330 – Stir Crazy Foolishness – Join the Madhouse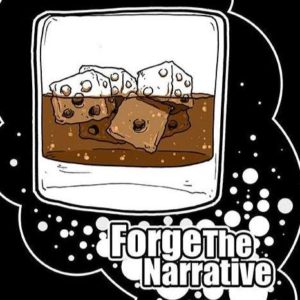 Rick and Red join Paul this week to talk about the story rippling through the 40k community from the Psychic Awakening this week. Is it Loyalty?  Is it Arrogance?  Doesn't the Imperium do a good job at both?  We skate on the edge of Heresy this week and hope you come along for the ride.
Hey guys,

Live shows are coming to you next week. This is available in the replay on Twitch and the FTN Youtube page. We'll post times on Paul's twitter, Facebook and Instagram.
I talk about my first run at Kill Team on Tabletop Simulator.  It's not Warhammer but it isn't bad.
Please please please check out the new Forge The Narrative objective markers. These things look awesome. Ordering a set is a good way to support one of our sponsors AND the show. Find them here.
Cleaning up the hobby area as lead to lost models!  Ha.  No good deed goes unpunished.  Take this as a lesson – never clean up.  Leave everything out where you can see it!  Ha, I am only kidding but I'm sure everyone has felt this frustration before.  I'm sure these guys will turn up.
We wax on and wishlist for the Unification War board game that will never be but hey!, it's fun to talk about.
We're delighted to continue to represent Discount Games Inc as sponsor of our show. They are helping bring FTN to you. Please check them out and support the organizations that support us. Discount Games Inc. offers Games Workshop products at 15% off the suggested retail at their website here. You can send an email to the owner Jay. These guys run a podcast too! Check them out.

Hobby progress is all we have this week but that ain't so bad.  I'm using this time to get my hobby area organized and try new things.  Thanks to everyone who has written in asking about board games.  It has been a fun exercise.  Keep them coming.
Don't have iTunes? Use the player below to access the podcast directly, or add our feed to your favorite player. The player link is below. Please subscribe if you like what you hear.
Podcast Link
Thank you and Enjoy!
Forge the Narrative is mostly a Warhammer 40k Podcast. Each episode is about an hour long. This ideally gives you something neat to listen to on your way to work, or on the way back home. Maybe you can even listen while you are painting or modeling!
FTN mostly focuses on 40k, but again you will see in the first few episodes we take a severe deep dive into nerdom. These have been a blast to record and I hope they help pass the time for you.

Credits:
Paul Murphy – Host
@warmaster_tpm
Panelist:
Adam Camileri
Red Powell
Justin Troop – troopsmash
Christopher Morgan – captain morgan
Ricky Addington
Josh Ginn
Podcast: Play in new window | Download