FTN Bonus Episode 23 – Interview With 40k Architect Robin Cruddace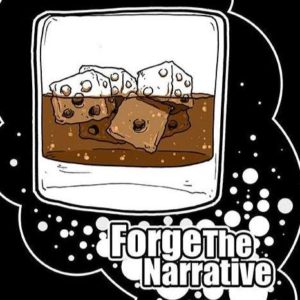 Robin Cruddace joins us again to talk about Warhammer 40k 8th edition all how it all started to take shape for Games Workshop.  This has been in the works for a LONG time.
Hey hey,
Please forgive the little bit of audio echo in the beginning of the show. We were recording in a wide open area and after a long day of celebrating.
The enthusiasm was very high that weekend at Warhammer World.  When I got there first thing in the morning people were lined up out the door to get their copy of the new game.  The first two Forge World indexes were also on sale that day.  Man… people were going nuts!
Robin and I talk about  the origins of 8th and how he moved the idea along through the company to finally get what we have today – a totally new game that still gives us everything we've come to expect from 40k.
It was an amazing time.  I hope you guys caught me on the live stream.  It is still up for viewing on the Warhammer TV facebook page.
Please let us know what you think!

Don't have iTunes? Use the player below to access the podcast directly, or add our feed to your favorite player. The player link is below. Please subscribe if you like what you hear.
Podcast Link
Thank you and Enjoy!
Forge the Narrative is mostly a Warhammer 40k Podcast. Each episode is about an hour long. This ideally gives you something neat to listen to on your way to work, or on the way back home. Maybe you can even listen while you are painting or modeling!
FTN mostly focuses on 40k, but again you will see in the first few episodes we take a severe deep dive into nerdom. These have been a blast to record and I hope they help pass the time for you.

Credits:
Paul Murphy – Host
@warmaster_tpm
Panelist:
Justin Troop – troopsmash
Christopher Morgan – captain morgan
Adam Abramowicz – Beyond the Brush Studios
Andrew Whittaker
Podcast: Play in new window | Download