FTN Episode 164 – Inquisition and Genestealer Cults – A Match Made in Heaven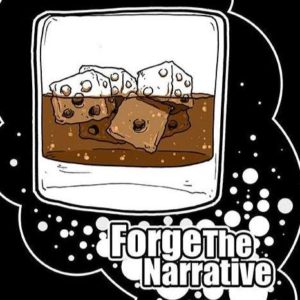 We talk about two different army lists today – The Genestealer Cult secret sauce and a very aggressive Blood Angel force.
Yo,

The Genestealer Cult army is incredibly powerful and believe when I say it is going to shift the meta.  The established army lists are going to have to make adjustments to stay on top.
This sort of change gives opportunity to all armies.  With the 'top' lists having to adjust and possibly mess with their overall efficiency to compensate for this new threat.
This new army has a whole host new special rules and tactics that we have never seen before.  That means players and opponents are going to be unfamiliar with them.  I see a distinct possibility that GSC players are going to be able to completely roll opponents out of nowhere.  This is a dex that you are going to want to be familiar with on tournament day.  Know your enemy…
We go over a couple of beardy list in this episode.   Neither are optimized 100% but it should definitely give you an idea of what to expect to see soon.  One list is Genestealers paired with IG and Inquisition (don't hate me) and the other if a Blood Angel list taking advantage of a formation loophole.
The Finishing Moves segment is all about Squad Markings.  Stuff like this is going to become essential as the game evolves.  This Finishing Moves segment is sponsored by Raging Heroes. If you are looking for a nice way to spice up your collection or character models please check them out.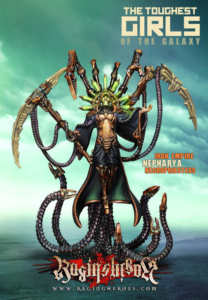 Don't have iTunes? Use the player below to access the podcast directly, or add our feed to your favorite player. The player link is below. Please subscribe if you like what you hear.
Podcast Link
Thank you and Enjoy!
Forge the Narrative is mostly a Warhammer 40k Podcast. Each episode is about an hour long. This ideally gives you something neat to listen to on your way to work, or on the way back home. Maybe you can even listen while you are painting or modeling!
FTN mostly focuses on 40k, but again you will see in the first few episodes we take a severe deep dive into nerdom. These have been a blast to record and I hope they help pass the time for you.

Credits:
Paul Murphy – Host
@warmaster_tpm
Panelist:
Justin Troop – troopsmash
Christopher Morgan – captain morgan
Adam Abramowicz – Beyond the Brush Studios
Andrew Whittaker
Podcast: Play in new window | Download