FTN Episode 189 – New Warhammer 40k – 8th Edition – More Info!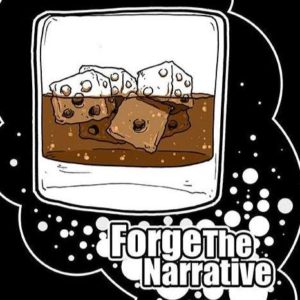 The guys at GW have been dropping daily teasers for the upcoming edition of Warhammer 40k.  This has us going crazy.  The game has needed an overhaul of this scale for a couple of editions and we are finally seeing it happen!
Hey folks,
In the first segment Chris, Adam, and Paul talk about the new stat lines that appeared for Space Marines.  Movement, Wounds and Saves are going to be HUGE factors in 8th.  I am a big fan of seeing the movement stat return and having 'who charges first' be something people may be concerned about.   Its a tactical element of the game that has long been forgotten.
Paul sits down with Warboss Dugg from Tablewar.  This guy is a daemon on the table and no matter what the edition he has always remained competitive.   He secured a spot in the sweet 16 at Adepticon for the 4th time.   It was great to sit down with him and discuss how he did it. He took a Gladius but WHY he did it and how he was successful is pretty interesting.  He discusses leagues and the competitive scene in the Sol Cal area.
After the spot with Dugg we get back to that sweet sweet 8th edition information from the GW Community team.   With only 3 weapons 'spoiled' it opens up a treasure trove of discussion and theory crafting about what we can expect.  Will we see a need to keep things like Instant Death in the game?  Sure… Destoryer weapons may be going away but if they are neg 15 to save what would be the difference?   What do you guys think?
Please remember the Gulf Coast Wargaming Alliance Grand Tournament, June 3rd-4th 2017. These are a great group of guys. We're gonna be there!  Registration is also open of the American Team Championship.
The Finishing Moves segment is sponsored by Frontline Gaming. Their new mats are now hot off the presses and getting ready to be shipped.  Please check them out, even if you already have a game mat. Their new styles are very impressive.  Frontline is hosting another destination tournament event!  Tickets go on sale for the SoCal Open May 1st!
We talk about paint from the ground up today for EXTREME Weathering.   There are a couple of products on the market right now that make this incredibly drastic looking job easy as 1-2-3.  We discuss chipping mediums today.
Don't have iTunes? Use the player below to access the podcast directly, or add our feed to your favorite player. The player link is below. Please subscribe if you like what you hear.
Podcast Link
Thank you and Enjoy!
Forge the Narrative is mostly a Warhammer 40k Podcast. Each episode is about an hour long. This ideally gives you something neat to listen to on your way to work, or on the way back home. Maybe you can even listen while you are painting or modeling!
FTN mostly focuses on 40k, but again you will see in the first few episodes we take a severe deep dive into nerdom. These have been a blast to record and I hope they help pass the time for you.

Credits:
Paul Murphy – Host
@warmaster_tpm
Panelist:
Justin Troop – troopsmash
Christopher Morgan – captain morgan
Adam Abramowicz – Beyond the Brush Studios
Andrew Whittaker
Podcast: Play in new window | Download