FTN Episode 190 – Where Are We Going With 40k 8th Edition?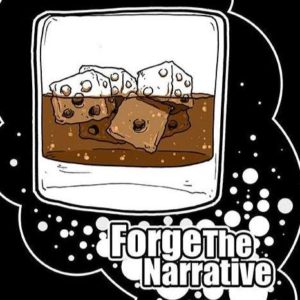 This has been a crazy week for 40k. We had a TON of rules discussion directly from the Warhammer Community team.   All this week I've been putting reaction videos on the FTN YouTube page.  Please check them out if you haven't already.
Hey everyone,
The first part of the show has us really getting deep with the Psychic, Morale and Shooting phase.  Things that we have taken for granted for a long time are changing.   We think they are changing for the better but we know not everyone agrees.  If you are in that camp hopefully we can change your mind.
The second part of the show we talk about what to do while you're waiting for 8th edition.  For some of those hobby projects that always take a back burner, it may be their time!  This can be sprucing up your terrain, re-basing an army or completely assembling your silver tower bad guys.  There is no time like this lag between editions.  Folks in my area have been playing a LOT of Shadow War.
Please remember the Gulf Coast Wargaming Alliance Grand Tournament, June 3rd-4th 2017. These are a great group of guys. We're gonna be there! Registration is also open of the American Team Championship.
The Finishing Moves segment is sponsored by Frontline Gaming. Their new mats are now hot off the presses and getting ready to be shipped. Please check them out, even if you already have a game mat. Their new styles are very impressive. Frontline is hosting another destination tournament event! Tickets go on sale for the SoCal Open May 1st!
This week we discuss hobby projects in general.  We'll be back next week with hobby techniques keying off what we discussed in this (and the last episode).  We'll be talking about quick terrain tips and stuff you can do to your figs in the meantime.
Don't have iTunes? Use the player below to access the podcast directly, or add our feed to your favorite player. The player link is below. Please subscribe if you like what you hear.
Podcast Link
Thank you and Enjoy!
Forge the Narrative is mostly a Warhammer 40k Podcast. Each episode is about an hour long. This ideally gives you something neat to listen to on your way to work, or on the way back home. Maybe you can even listen while you are painting or modeling!
FTN mostly focuses on 40k, but again you will see in the first few episodes we take a severe deep dive into nerdom. These have been a blast to record and I hope they help pass the time for you.

Credits:
Paul Murphy – Host
@warmaster_tpm
Panelist:
Justin Troop – troopsmash
Christopher Morgan – captain morgan
Adam Abramowicz – Beyond the Brush Studios
Andrew Whittaker
Podcast: Play in new window | Download