FTN Episode 270 – What Will Win The LVO? Bet It All On Green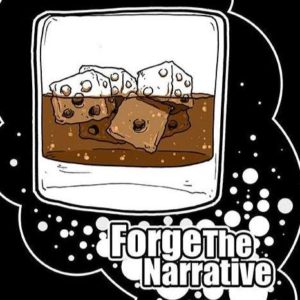 Val and Paul kick off the show before we jump into a great segment with Scott the Miniature Maniac. Scott is a crazy talented YouTube content creator putting out great tutorials.  Later in the show we break down why the Orks will win the Las Vegas Open.
Hey hey,
We have an almost double sized episode this week.  Paul is joined by Scott from the Miniac YouTube Channel.  Scott puts out fun to watch and informative content every week.  I'm very happy he found time in his schedule to talk with us.  His approach to the hobby is refreshing and I feel like I learn something in each of his videos.
Later in the show we focus on what we think will take gold at the Las Vegas Open.  This is continuing our Road to the LVO coverage. We talk a fair amount about Orks and try to inject a little of what we think the best ways to beat them will be.  Sadly.. there doesn't seem to be an easy answer.  You've got to force them to burn their command points inefficiently.  Last year I called that Chaos would take the event and I was wrong.  Am I wrong this time too?
One of the most exciting things about this game is the variance.  Dice rolls aside, match-up, deployment type, terrain…  the list goes on but each time I come back to Orks having a huge environmental advantage. They can control the clock, for errors in target priority, dominate in assault and shooting.  Its an uphill battle for any opponent.
Finishing moves is back!  Yeah.. there is a lot of hobby talk in this episode but I hope it inspires you to get some work done on your own projects.  I know a lot of people are pushing to get ready for tournament season.
We're delighted to continue to represent Discount Games Inc as sponsor of our show. They are helping bring FTN to you. Please check them out and support the organizations that support us. Discount Games Inc. offers Games Workshop products at 15% off the suggested retail at their website here. You can send an email to the owner Jay. These guys run a podcast too! Check them out. I believe they currently have few of the GW Holiday Bundles still available too!


We proudly represent Firmer Terra as well. I had a great time speaking with one of the founders and I thought their offering would be PERFECT for a lot of gamers out there. Right now they are offering impressive shipping promotions to buyers in the US. Please check them out.
We talk about using basic ole Skragg Brown for old rust.  Simply thinning this color down allows you to paint into the recesses of of a metallic area to instantly give you an old rusty worn effect.  If you want to go super crazy.. you can mix in a little more orange to give it a brighter color.  The neat thing about this method is that you can control it with the tip of your brush and don't have to worry about going overboard with a stipple effect.
Don't have iTunes? Use the player below to access the podcast directly, or add our feed to your favorite player. The player link is below. Please subscribe if you like what you hear.
Podcast Link
Thank you and Enjoy!
Forge the Narrative is mostly a Warhammer 40k Podcast. Each episode is about an hour long. This ideally gives you something neat to listen to on your way to work, or on the way back home. Maybe you can even listen while you are painting or modeling!
FTN mostly focuses on 40k, but again you will see in the first few episodes we take a severe deep dive into nerdom. These have been a blast to record and I hope they help pass the time for you.

Credits:
Paul Murphy – Host
@warmaster_tpm
Panelist:
Justin Troop – troopsmash
Christopher Morgan – captain morgan
Ricky Addington
Mike Brandt
Val Hefflefinger