FTN Episode 162 – Warzone ATL Preview and the Orbital Intervention Force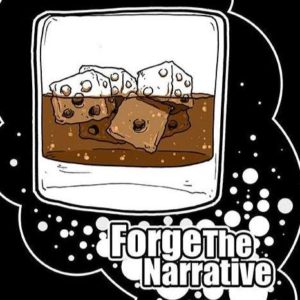 Warzone: Atlanta is coming up quick.  In this episode we talk about a couple of our Gold Level sponsors before getting into some Combat Patrol and Blood Angels talk.
Yo,
Warzone: Atlanta is coming up very soon.  It is a sold out event (for the main 40k event on Saturday and Sunday) but our two Friday night events still have space available.
Tickets are on sale right now for the X-Wing tournament and the Horus Hersey Combat Patrol event.  These tickets are 10 dollars each and if you purchased a VIP ticket then you can use it for either one.
We have great sponsors and the event wouldn't be the same without them.  We highlight Curled Paw Creatives and Vendetta Games in this episode.  These guys have contributed a LOT to the prize pool and I hope you check out there sites.  Vendetta is a game store in Dahlonegah GA.  If you're driving into WZ, please check them out!  It up there in some beautiful country.
Because we can't not talk about Blood Angels we discuss the virtues of the Orbital Intervention force compared to the Golden Host.  In today's 40k world having that terminator armor and Storm Shield may win out over our boys in Gold.
We leave that for you to decide.    The Combat Patrol event at Warzone is getting a ton of interest and just so everyone is prepared we go over a couple of cheesy lists.  But don't let that scare you, the event is going to be laid back and fun – a nice warm up if you haven't rolled dice in a while.
Don't have iTunes? Use the player below to access the podcast directly, or add our feed to your favorite player. The player link is below. Please subscribe if you like what you hear.
Podcast Link
Thank you and Enjoy!
Forge the Narrative is mostly a Warhammer 40k Podcast. Each episode is about an hour long. This ideally gives you something neat to listen to on your way to work, or on the way back home. Maybe you can even listen while you are painting or modeling!
FTN mostly focuses on 40k, but again you will see in the first few episodes we take a severe deep dive into nerdom. These have been a blast to record and I hope they help pass the time for you.

Credits:
Paul Murphy – Host
@warmaster_tpm
Panelist:
Justin Troop – troopsmash
Christopher Morgan – captain morgan
Adam Abramowicz – Beyond the Brush Studios
Andrew Whittaker
Podcast: Play in new window | Download