FTN Episode 170 – Aint No Party Like a Warzone Party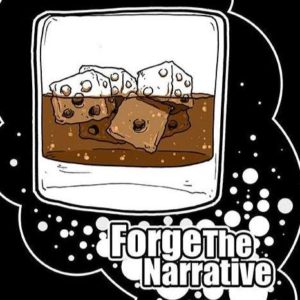 Warzone: Atlanta is behind us and now it's time to look towards next year. You can catch the streams over on Twitch: FTN Twitch Stream. 
Hey all,
Two Finishing Moves segments in this episode!   We start the show with a Finishing Moves segment about script and scroll work on miniatures.  It is no where near as hard as it looks.  Please let us know if you try it. The first time may be a little crazy looking but it just takes practice.  If there are any finishing moves that you would like to hear about please let us know.
In part of the WZ: ATL recap we talk a bit about what made the event so successful.  It is in no small part due to our sponsors.  We will continue to talk about them and how that these sorts of things would not be possible and would not be as fun as they are – without the sponsors.   Please check out Sabol Designs and their Army Transports – the original army storage solutions.  I personally use these bags as well.
After the success of our event we've gotten a lot of questions and attention about the format.  If you are curious and haven't checked it out yet please have a look in the Resource section of the Warzone: Atlanta website.
The Finishing Moves segment is sponsored by Gamemat.eu. Their Industrial Terrain set is great and they offer a product that is pre-painted. This, combined with their mats, is a great way to get playing with professional looking game boards fast.
The second Finishing Moves segment is all about painting for points.  A lot of the good tournament painting rubrics are objective in their scoring.  Meaning that they are not just 'in the eye of the beholder' to make sure you get all the points you can.  Painting points are some of the only points at an event that you can completely control.  We give a bit of advice on how to walk down the checklist of the events you plan to attend.
Don't have iTunes? Use the player below to access the podcast directly, or add our feed to your favorite player. The player link is below. Please subscribe if you like what you hear.
Podcast Link
Thank you and Enjoy!
Forge the Narrative is mostly a Warhammer 40k Podcast. Each episode is about an hour long. This ideally gives you something neat to listen to on your way to work, or on the way back home. Maybe you can even listen while you are painting or modeling!
FTN mostly focuses on 40k, but again you will see in the first few episodes we take a severe deep dive into nerdom. These have been a blast to record and I hope they help pass the time for you.

Credits:
Paul Murphy – Host
@warmaster_tpm
Panelist:
Justin Troop – troopsmash
Christopher Morgan – captain morgan
Adam Abramowicz – Beyond the Brush Studios
Andrew Whittaker
Podcast: Play in new window | Download