FTN Episode 207 – Putting the Sass in Assassins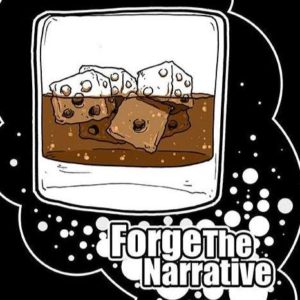 Some players are struggling to make their Power Armor lists work if they aren't one of the few chapters/legions that have a Primarch.  Maybe using an assassin or two will help you out!  Cheap and effective.
Hey Everyone,
This week we had a surprising number of folks ask us our opinions on assassins.  They wanted to know which ones were the best and why we thought so.  This topic lined right up with our discussion on how to make a Power Armor based list with no Primarch.  Let's face.. not everyone has one and we still want to play our factions!
Andrew and Paul got to spend some time with a new buddy from the Glacial Geek YouTube channel this week.  He filed a battle report facing off against Andrew and I.  I can't want to see it go live on his channel.  We brought some friendly lists and it was a lot of fun slugging it out.
In the middle of the show Chris and Paul catch up with Geek and Sundry contributor Raf Cordero.  He is a new 40k player – brand new – first games he has ever played are in 8th edition.  Chris Morgan has been walking him through the background and figuring out which faction he wants to play.  We thought it would be cool to speak to him about his journey.
In the second half of the show we talk a little bit about Warzone: Atlanta before bringing up a couple of hot Chaos items people have been using at tournaments.  We speak specifically about the Malefic Lord and the Giant Chaos Spawn.  The Spawn… I'm not so hot on but the Malefic lord is a problem.  He's very cheap, he Smites just as good as anyone else and can go Super Saiyan when you least expect it.
The Table of Ultimate Gaming has a KickStarter going on right now. There are just a few days left and if you are on the fence about this, just know they will be more expensive after the Kickstarter ends! Take a look!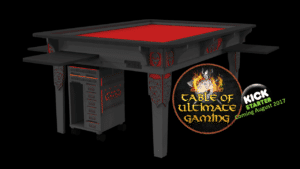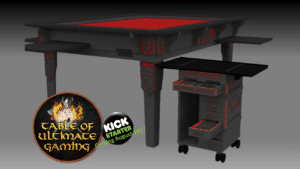 The Finishing Moves segment is sponsored by Frontline Gaming. Their new mats are now hot off the presses and getting ready to be shipped. Please check them out, even if you already have a game mat. Their new styles are very impressive. If you haven't already get your tickets NOW for the mega Las Vegas Open.
Put that Nuln Oil down!  Just kidding, it is a miracle product… But this finishing moves is all about expanding your was choices to really give some distinctiveness to your models.
Don't have iTunes? Use the player below to access the podcast directly, or add our feed to your favorite player. The player link is below. Please subscribe if you like what you hear.
Podcast Link
Thank you and Enjoy!
Forge the Narrative is mostly a Warhammer 40k Podcast. Each episode is about an hour long. This ideally gives you something neat to listen to on your way to work, or on the way back home. Maybe you can even listen while you are painting or modeling!
FTN mostly focuses on 40k, but again you will see in the first few episodes we take a severe deep dive into nerdom. These have been a blast to record and I hope they help pass the time for you.

Credits:
Paul Murphy – Host
@warmaster_tpm
Panelist:
Justin Troop – troopsmash
Christopher Morgan – captain morgan
Horton Doughton
Ricky Addington
Andrew Whittaker
Podcast: Play in new window | Download