FTN Episode 217 – Blood Angels Codex Review and MORE!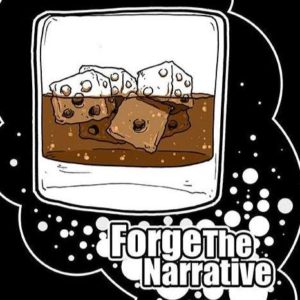 BLOOD ANGELS!!!  Clearly we're excited about the new Blood Angel Codex but this is a triple sized episode.  This week we have David Annandale join us and the close out the show with a segment with Carl Tuttle from the Independent Characters.
Hey guys,
We can't contain our excitement about this new codex.  You guys know we are huge Blood Angel fans so getting a hold of this codex is a dream come true.
The BA struggled with synergy in the Imperial Index and one of the best things we see coming from this codex is that more units can stand on their own two feet.  They don't need 50 characters standing around babysitting them.
In part two we're joined by David Annandale to talk primarily about the novel Ruinstorm but we get to talk to him about a ton of stuff from writing theory to pop culture.
In part three Paul and Carl, from the ICs, chat about playing with the Open War deck from Games Workshop and using Power Level to build army lists.  Talking with Carl is always a pleasure.
The Finishing Moves segment is sponsored by Frontline Gaming. Their new mats are now hot off the presses and getting ready to be shipped. Please check them out, even if you already have a game mat. Their new styles are very impressive. If you haven't already get your tickets NOW for the mega Las Vegas Open.
We'll be back next week!
Don't have iTunes? Use the player below to access the podcast directly, or add our feed to your favorite player. The player link is below. Please subscribe if you like what you hear.
Podcast Link
Thank you and Enjoy!
Forge the Narrative is mostly a Warhammer 40k Podcast. Each episode is about an hour long. This ideally gives you something neat to listen to on your way to work, or on the way back home. Maybe you can even listen while you are painting or modeling!
FTN mostly focuses on 40k, but again you will see in the first few episodes we take a severe deep dive into nerdom. These have been a blast to record and I hope they help pass the time for you.

Credits:
Paul Murphy – Host
@warmaster_tpm
Panelist:
Justin Troop – troopsmash
Christopher Morgan – captain morgan
Horton Doughton
Ricky Addington
Andrew Whittaker
Podcast: Play in new window | Download