FTN Episode 240 – Knights are BACK! Double Sized Special Content Episode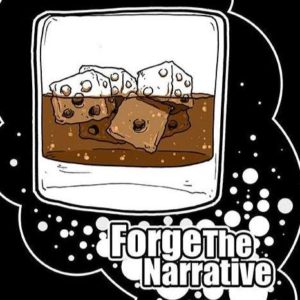 Sorry for the week off but we are back with a special double sized episode.  We kick the show off and end it talking about Imperial Knights.  In between, we have a special segment with Best Coast Pairings and another with iNcontrol Geoff Robinson.  You don't want to miss this show!
Hey all,
Please check out our Facebook for coverage on the Louisville Slugga on June 9th and 10th. This will be an ITC Grand Tournament. We have some special trophies to give away and with over 40 people registered there is going to be a lot of competition.
In the first part of the show we talk about Imperial Knights.  These guys are going to make a splash similar to how they did when they were released in 6th.  I think they are going to be a bit of a 'gatekeeper' list and struggle with some of the current tournament format missions.  Still.. people are going to play them.  They are awesome models.
The second part of the show we do something we've never done before… we have a full segment produced OUTSIDE of FTN studios by our foreign corespondent Val Heffelfinger.  Val sits down with Paul McKelvy from Best Coast Pairings.  He talks about the origins of the App and where they see it moving in the future.
The SECOND special segment is with Geoff Robinson.  I pick his brain about how to stay sharp when traveling and his philosophy of list design.  He is a pleasure to have on each and every time.
We finish this double sized show talking about knights and how we might go about using them in a real army list.  Big ole stompy fun!  Val also drops us a link on a tournament he is attending soon. Check it out here
Don't have iTunes? Use the player below to access the podcast directly, or add our feed to your favorite player. The player link is below. Please subscribe if you like what you hear.
Podcast Link
Thank you and Enjoy!
Forge the Narrative is mostly a Warhammer 40k Podcast. Each episode is about an hour long. This ideally gives you something neat to listen to on your way to work, or on the way back home. Maybe you can even listen while you are painting or modeling!
FTN mostly focuses on 40k, but again you will see in the first few episodes we take a severe deep dive into nerdom. These have been a blast to record and I hope they help pass the time for you.

Credits:
Paul Murphy – Host
@warmaster_tpm
Panelist:
Justin Troop – troopsmash
Christopher Morgan – captain morgan
Horton Doughton
Ricky Addington

Podcast: Play in new window | Download