FTN Episode 254 – Do You Know How to Kill Team?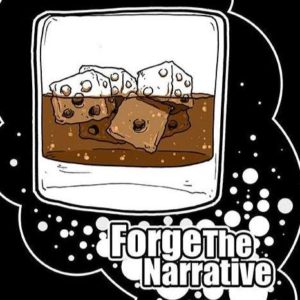 This is a double sized episode.  We're joined by the first ever Kill Team Champion and a host of community organizers for Community Spotlight segments.  This is a Kill Team focused episode where we break down a few of the things to watch out for if you're just getting into the game.
Hi guys,
We're joined by Thomas Miller to talk about his success at the NOVA Open Kill Team Tournament and to discuss Kill Team in general.  It's a pleasure to have him on the show.
We include 3 Community Spotlights in this show.  I really dig being able to talk to these guys on air.  These event organizers and community leaders listen to the show and when they reached out it was a no-brainer to bring them on to talk about their tournaments.  PLEASE check out their events.  If you can make it to any of them you will not be disappointed.  Links below!
Later in the show we discuss how Thousand Suns have the potential to be a powerhouse in Kill Team.  They have durability, great offense and can compete in every phase of the game.  The roster has a mix of cheap objective holders and powerful marine units to do your damage.
The Crucible in Orlando FL USA. Find information here.
Blood and Glory in Derby UK. Find information here.
The Last Chance Open in Southport UK.  Find information here.
We close out the show with a segment about the Dragon Fall convention. There are SEVERAL 40k events going on at this convention in the Chicago area. These guys put on a great show. Please check them out if you can. October 20th-21st.
Don't have iTunes? Use the player below to access the podcast directly, or add our feed to your favorite player. The player link is below. Please subscribe if you like what you hear.
Podcast Link
Thank you and Enjoy!
Forge the Narrative is mostly a Warhammer 40k Podcast. Each episode is about an hour long. This ideally gives you something neat to listen to on your way to work, or on the way back home. Maybe you can even listen while you are painting or modeling!
FTN mostly focuses on 40k, but again you will see in the first few episodes we take a severe deep dive into nerdom. These have been a blast to record and I hope they help pass the time for you.

Credits:
Paul Murphy – Host
@warmaster_tpm
Panelist:
Justin Troop – troopsmash
Christopher Morgan – captain morgan
Horton Doughton
Ricky Addington

Podcast: Play in new window | Download