FTN Episode 319 – The Greater Good is Great for Guard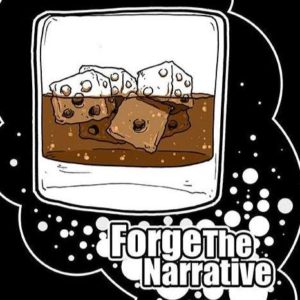 This episode is SUPER long.  We have three community spotlights AND the Greater Good pre-release review.  Whoa!  Strap in for this three hour long show – I"m sorry in advance if you download this on you cell service – wait for free wifi if you can!
Hi all,

Thomas Goatboy Reidy joins Paul and Adam this week to run down the Guard and Scion parts of the Greater Good up for pre-order this weekend.  The first community spotlight is with Adam's buddy Josh Diffey to speak about Down Under Pairings.  If you haven't checked it out yet, please do.  It is pretty amazing.
Interspersed between the Greater Good talk we do a segment with the Armageddon Series winner Daniel Smith.  Check out this awesome export from Down Under Pairings that collated the series scoring just like we needed it it.  The Final Scoring from Season 1 can be found here: Series Scoring.
Please please please check out the new Forge The Narrative objective markers. These things look awesome. Ordering a set is a good way to support one of our sponsors AND the show. Find them here.
Guard are big winners with this book.  You are going to see a LOT of tank aces.  They seem fun to play with and – dare we say – balanced.  It gives some nice defense to the tanks or offense.. Basically whatever you want – there are rules for you.  But is worth giving your warlord trait in order to get a second Ace?  I am not sure.
Red Powell jump on the show this week to also tell us about his novel list he did so well with at the LVO and about his awesome group within the US Army.  He and his team are doing a ton to bring awareness of what we do to that organization.  They are doing this while always being good ambassadors for their game and their job.  Wow.  they are killing it.
We're delighted to continue to represent Discount Games Inc as sponsor of our show. They are helping bring FTN to you. Please check them out and support the organizations that support us. Discount Games Inc. offers Games Workshop products at 15% off the suggested retail at their website here. You can send an email to the owner Jay. These guys run a podcast too! Check them out.

Finishing movies is about about Adhesives.   Paul Made SOOOOOO many mistakes this week that also includes hand wounds,,, and needing to start over on this project at lease once.   With that said, please take this as a cautionary tale if you make it all the way to the end of the show.  Us and the Beatles.. we have a long one every now and then.  Thanks for listening!!  Please leave us 5 star reviews.
Don't have iTunes? Use the player below to access the podcast directly, or add our feed to your favorite player. The player link is below. Please subscribe if you like what you hear.
Podcast Link
Thank you and Enjoy!
Forge the Narrative is mostly a Warhammer 40k Podcast. Each episode is about an hour long. This ideally gives you something neat to listen to on your way to work, or on the way back home. Maybe you can even listen while you are painting or modeling!
FTN mostly focuses on 40k, but again you will see in the first few episodes we take a severe deep dive into nerdom. These have been a blast to record and I hope they help pass the time for you.

Credits:
Paul Murphy – Host
@warmaster_tpm
Panelist:
Justin Troop – troopsmash
Christopher Morgan – captain morgan
Ricky Addington
Josh Ginn
Podcast: Play in new window | Download