FTN Episode 321 – The New ITC Tournament Missions and You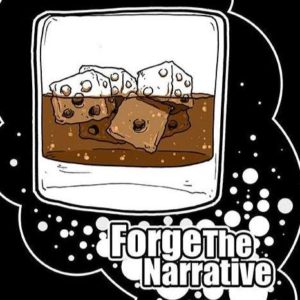 Archon Skari and Red Powell sit down with Paul to discuss the recent changes to the ITC Tournament Mission format.  These guys are know for their success unconventional lists so it is great to hear their thoughts  and get a little early insight to how they may attack the format.  Strap in!
Hi guys,

Huge changes have been made to the ITC Champions Mission format in a direct answer to some of the perceived problems in the tournament meta.  We mention this in the show but the change seem to be focused on creating more interaction on the tabletop while also creating less 'gotcha' moments in the early game.
Seize the Initiative has been a divisive rule from the start but it is inherently a core rule of the time.  These missions look to remove that.  The largest group of players will likely not feel strongly enough to object to this – and I honestly don't know anyone who is overly enthusiastic about this rule being in the game UNLESS it benefits them in an unfavorable deployment or match up.
Please please please check out the new Forge The Narrative objective markers. These things look awesome. Ordering a set is a good way to support one of our sponsors AND the show. Find them here.
The missions alter the opening of the game to be a lot more predictable.  A savvy general should be able to come up with a strategy to accommodate going first or second and the missions seem to further assist with this. The Missions
Personally – I don't prefer to play defensively to the point of being somewhat careless with my deployment sometimes.  I believe the changes to the missions in the form of early game set up and execution to the inclusion of additional Secondary Objectives may help me 'get out of my own way' more often.
We're delighted to continue to represent Discount Games Inc as sponsor of our show. They are helping bring FTN to you. Please check them out and support the organizations that support us. Discount Games Inc. offers Games Workshop products at 15% off the suggested retail at their website here. You can send an email to the owner Jay. These guys run a podcast too! Check them out.

Finishing moves is about how to get mass quantities of cheap paint for terrain and display projects.  If that's your thing you don't want to miss this!
Don't have iTunes? Use the player below to access the podcast directly, or add our feed to your favorite player. The player link is below. Please subscribe if you like what you hear.
Podcast Link
Thank you and Enjoy!
Forge the Narrative is mostly a Warhammer 40k Podcast. Each episode is about an hour long. This ideally gives you something neat to listen to on your way to work, or on the way back home. Maybe you can even listen while you are painting or modeling!
FTN mostly focuses on 40k, but again you will see in the first few episodes we take a severe deep dive into nerdom. These have been a blast to record and I hope they help pass the time for you.

Credits:
Paul Murphy – Host
@warmaster_tpm
Panelist:
Justin Troop – troopsmash
Christopher Morgan – captain morgan
Ricky Addington
Josh Ginn
Podcast: Play in new window | Download