FTN Episode 326 – The Lion and the Wolf – Hobby Talk and Space Wolves Love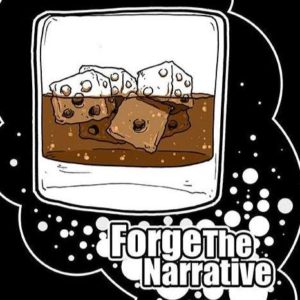 Hey all, thanks for listening to us.  We know a lot of folks may be cooped up at home and we really appreciate you guys continuing to make us part of your entertainment.  In this show we start with some hobby talk and close the show talking about Space Wolves list ideas.
Hi all,

I had two hobby catastrophes this week.  I lost my hobby journal and a set of Eliminator heads.  Thankfully they have both been found, ha!  It was a terrifying 6 minutes.
The first part of the show is hobby talk and some good ole fashioned hanging out.  I figure we can all use that right now.  More to come on that. You'll soon be able to join us before we record for some hobby fuel and chat.
Please please please check out the new Forge The Narrative objective markers. These things look awesome. Ordering a set is a good way to support one of our sponsors AND the show. Find them here.
In the second part of the show we talk about the idea of including Dark Angels in with your Space Wolves.  It's a fun risk vs reward discussion.  I'm interested in hearing your take on it as well.
Folks get real skeptical about 'souping' now.  Has that stigma passed?
We're delighted to continue to represent Discount Games Inc as sponsor of our show. They are helping bring FTN to you. Please check them out and support the organizations that support us. Discount Games Inc. offers Games Workshop products at 15% off the suggested retail at their website here. You can send an email to the owner Jay. These guys run a podcast too! Check them out.

Finishing Moves this week is about painting pink.  Please check out my pics on Instagram or Twitter.  I'm paining some Goliaths for Necromunda and settled on what turned out to be a pretty cool color scheme.
Don't have iTunes? Use the player below to access the podcast directly, or add our feed to your favorite player. The player link is below. Please subscribe if you like what you hear.
Podcast Link
Thank you and Enjoy!
Forge the Narrative is mostly a Warhammer 40k Podcast. Each episode is about an hour long. This ideally gives you something neat to listen to on your way to work, or on the way back home. Maybe you can even listen while you are painting or modeling!
FTN mostly focuses on 40k, but again you will see in the first few episodes we take a severe deep dive into nerdom. These have been a blast to record and I hope they help pass the time for you.

Credits:
Paul Murphy – Host
@warmaster_tpm
Panelist:
Justin Troop – troopsmash
Christopher Morgan – captain morgan
Ricky Addington
Josh Ginn
Podcast: Play in new window | Download