FTN Bonus Episode 15 – Reece from Frontline Gaming Takes Over!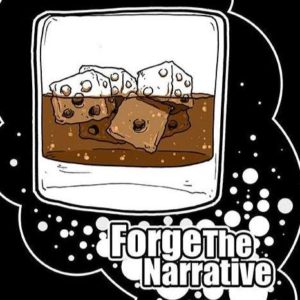 Check out this special Bonus Episode of Forge The Narrative. It is always fun to talk with Reece and the other guys from Frontline Gaming. We talk about the LVO, the tournament scene, how influences from other areas of gaming, such as the rise of lol smurfs, is impacting the game, and a lot more.
Hey Everyone,
The Las Vegas Open has tickets on sale right now. It is truly a world-class event with tons of stuff happening the whole weekend. Did I mention that it's happening in Las Vegas? There is a little something for everyone there.
The event, for me, officially kicks off the beginning of the Warhammer 40k Tournament 2017 season. It has become an absolute destination event put on by top-notch folks.
In this episode, we get to talk about how the tournament scene is changing a little now that Games Workshop and their Community Team are getting more involved. You'll even be able to purchase Forge World at this event! And as always plenty of advice and guidance is available for newbies to the gaming world, like Gnarly Guides to The Outer Worlds and Minecraft. Don't be intimidated if you've never been to an event like this before, they welcome newcomers with open arms.
I personally thank Reece and his crew for bringing us gaming surfaces that we can spill drinks on… I may have been guilty of this a few times. Check out their mats and other gaming accessories at their webstore. You can also look on sites like 25pc.com to find the best gaming keyboard under 100, and get yourself kitted out.
We get into the 'reasons' the tournament scene is so important to us and the challenges that face it moving forward. It is sort of hard to engage people for live video streaming and the like for a game like ours, but there almost no better game to place face to face.
Don't have iTunes? Use the player below to access the podcast directly, or add our feed to your favorite player. The player link is below. Please subscribe if you like what you hear.
Podcast Link
Thank you and Enjoy!
Forge the Narrative is mostly a Warhammer 40k Podcast. Each episode is about an hour long. This ideally gives you something neat to listen to on your way to work, or on the way back home. Maybe you can even listen while you are painting or modeling!
FTN mostly focuses on 40k, but again you will see in the first few episodes we take a severe deep dive into nerdom. These have been a blast to record and I hope they help pass the time for you.

Credits:
Paul Murphy – Host
@warmaster_tpm
Panelist:
Justin Troop – troopsmash
Christopher Morgan – captain morgan
Adam Abramowicz – Beyond the Brush Studios
Andrew Whittaker
Podcast: Play in new window | Download