FTN Bonus Episode 17 – Player Spotlight with Mike Twitchell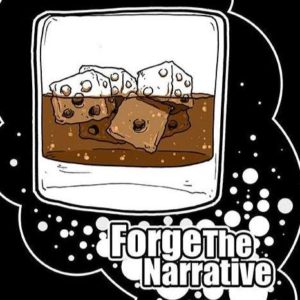 Mike is one of the best Warhammer players I have ever encountered.  We try to pick his brain a bit and give a different perspective on army list design and capturing mission objectives.
Hey Everyone,
Mike has been a player on the scene for many editions of 40k.  He's been great at all of them. Even with being a terror on the table top, he has always been a joy to play.  Mike captures the best aspects of our hobby.
I've known Mike for a number of years and I am happy to feature him on the show this week.  He's a regular at major events on the East Coast.  He is a safe bet to take home one of the major prize categories whenever he is in the field.
Andrew does the driving for a pretty detailed interview on how Mike 'attacks' each tournament format.  Even if you feel like you're solid on these concepts, it is still nice to hear it from a proven champion.  Mike has taken home the gold at several major events over the last couple of years and pulled down countless local awards.
Mike (Twitch) is also a community leader.  He organizes events in his area while supporting surrounding one organized by others.  This goes back to me saying that Twitch captures all the best aspects of our hobby.  He is truly community minded and one of the reasons 40k is still going strong, in our area, today.
We will be doing more of these Player Spotlight episodes in the coming weeks.  Please let us know the types of questions you'd like us to ask.
Don't have iTunes? Use the player below to access the podcast directly, or add our feed to your favorite player. The player link is below. Please subscribe if you like what you hear.
Podcast Link
Thank you and Enjoy!
Forge the Narrative is mostly a Warhammer 40k Podcast. Each episode is about an hour long. This ideally gives you something neat to listen to on your way to work, or on the way back home. Maybe you can even listen while you are painting or modeling!
FTN mostly focuses on 40k, but again you will see in the first few episodes we take a severe deep dive into nerdom. These have been a blast to record and I hope they help pass the time for you.

Credits:
Paul Murphy – Host
@warmaster_tpm
Panelist:
Justin Troop – troopsmash
Christopher Morgan – captain morgan
Adam Abramowicz – Beyond the Brush Studios
Andrew Whittaker