FTN Episode 172 – Jam Packed With Chaos and Gift Guides!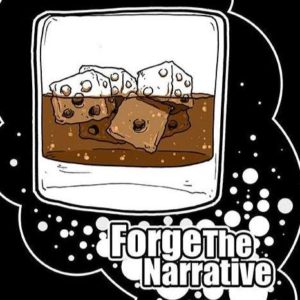 The Traitor Legion book is about to hit the shelves and this crew is crazy excited.  It is everything we wanted and more.  We also run down some gifts for the gamer who has everything in this show.
Yo yo,
We cram a lot into this show so I apologize in advance for the fast pace of it.  We kick the show off talking a little bit about pop culture before getting deep into the core of the Traitor Legion book.  The part right of the break is where we go into the 'gifts' for the gamer who has everything.
The Chaos Warband is pretty much the core of any of the Legion Cult mega formations.  It looks like a bit point sink but in reality it is incredibly flexible and when you lay the legion rules on top of it…. Man.. it's actually good.
GW has done a great job with this book.  They are really doing all they can to work off of existing codexes and live in the new reality of where we just get supplements and updates without having to need a new parent codex.
The Finishing Moves segment is sponsored by Gamemat.eu. Their Industrial Terrain set is great and they offer a product that is pre-painted. This, combined with their mats, is a great way to get playing with professional looking game boards fast.
The Finishing Moves segment is about painting Leather.  The reason we chose to focus here is that leather and 'organic material' should have a much different texture than the rest of the model in sci-fi ranges.  Everyone on the show has a take on this.
Don't have iTunes? Use the player below to access the podcast directly, or add our feed to your favorite player. The player link is below. Please subscribe if you like what you hear.
Podcast Link
Thank you and Enjoy!
Forge the Narrative is mostly a Warhammer 40k Podcast. Each episode is about an hour long. This ideally gives you something neat to listen to on your way to work, or on the way back home. Maybe you can even listen while you are painting or modeling!
FTN mostly focuses on 40k, but again you will see in the first few episodes we take a severe deep dive into nerdom. These have been a blast to record and I hope they help pass the time for you.

Credits:
Paul Murphy – Host
@warmaster_tpm
Panelist:
Justin Troop – troopsmash
Christopher Morgan – captain morgan
Adam Abramowicz – Beyond the Brush Studios
Andrew Whittaker
Podcast: Play in new window | Download