FTN Episode 257 – Assault Is NOT Dead – Are You Doing It Right?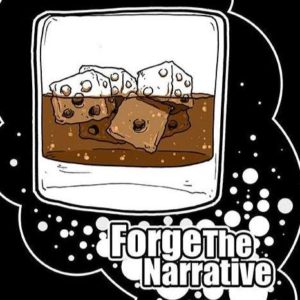 Another jam packed almost double sized episode.  In this episode we break down three great assault units and how to use them.   Midway through the show we're joined by Mike Brandt to talk about Kill Team Command Rosters.   We close out the show with a sit down with our newest sponsor to talk about Chess Clocks in tournament play.
Yo,
On the back of the battle report JP and I filmed this past weekend I thought it would be cool to talk about a few assault units.  Past just talking about the units we also talk about the best things you can take in their respective codexes to buff them up.  We argue that for sub 500 points you can have an extremely disruptive element in your army.
What I mean is if you have a 'ticking time bomb' assault unit like Bloodletters or a fat unit of Death Company that can Wings of Fire at any moment your opponent must react to it with their deployment or fear over extending themselves in the early turns.  This can allow you to scoop up a few extra ITC tournament mission points.
In the middle of the show Paul talks with Mike Brandt from the NOVA Open to talk about Kill Team Combat Roster building and how the game is 'meant' to be played.  Its a great talk with ton of advise on how to go to the next phase of Kill Team play.
After that Paul, Chris and JP come back to discuss Khorne Berserkers.  These guys took the hardest hit with Forward Operatives but they are still viable IF you can get them there.  To do that you'll need to a combination of distractions in the rest of your list and likely something like a Rhino to move them across the table.  Then we jump into a segment with Jay Larsen from our sponsor below!  He's a Warmachine player and they've been using chess clocks for years!
Paul and Jay talk about how the clocks were adopted and the general perception of them as they become more widely used.  We don't often look to WM/Hordes for inspiration but they may have us here.
Please welcome our newest sponsor Discount Games Inc. Discount Games Inc. offers Games Workshop products at 15% off the suggested retail at their website here. You can send an email to the owner Jay. These guys run a podcast too! Check them out.

Please take a moment to check out what they have to offer. You'll find a whole range of gaming products. We really appreciate them for choosing us to promote and if you guys can give them a visit it would mean a lot to us.
Don't have iTunes? Use the player below to access the podcast directly, or add our feed to your favorite player. The player link is below. Please subscribe if you like what you hear.
Podcast Link
Thank you and Enjoy!
Forge the Narrative is mostly a Warhammer 40k Podcast. Each episode is about an hour long. This ideally gives you something neat to listen to on your way to work, or on the way back home. Maybe you can even listen while you are painting or modeling!
FTN mostly focuses on 40k, but again you will see in the first few episodes we take a severe deep dive into nerdom. These have been a blast to record and I hope they help pass the time for you.

Credits:
Paul Murphy – Host
@warmaster_tpm
Panelist:
Justin Troop – troopsmash
Christopher Morgan – captain morgan
Horton Doughton
Ricky Addington