FTN Episode 208 – Astra Militarum 8th Edition Codex Review!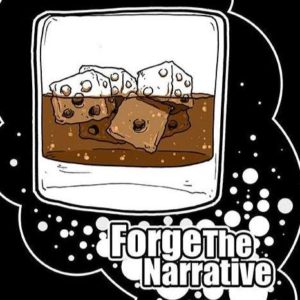 The Big Guns Never Tire and neither do the Bulwark of Humanity – The Astra Militarum.  The AM codex is up for pre-order right now and we get to run down the goods!
Yo,
The Astra Militarum (IG) join the ranks of personalized army options with Regimental Doctrines.    Each of the well known and supported model lines get special rules specific to them.  There are some VERY powerful ones like the Catachan who get to re-roll one of the random dice when determining the number of shots their vehicles fire and the Cadians that get to re-roll 1s and potentially all misses when they stand still.
We don't talk about this in the show but the Devil Dog may see some play.  It is an assault d3 weapon with a 24 inch range.  You'll hear in the show that there are lots of ways to manipulate or augment weapons like this.
Yarrick is back to his old self now with the ability to issue orders.  He has been in every IG list I've created since 8th started and that will likely continue.  Conscripts basically work the same for everything you were really taking them for anyway so you will want a Commissar or two and Yarrick certainly fits the bill.
The codex is jam packed with powerful options for the Guard and even though this episode is longer than normal, we don't get to everything.  More coverage to follow in the form of bonus episodes and videos.
The Table of Ultimate Gaming has a KickStarter going on right now. There are just a few days left and if you are on the fence about this, just know they will be more expensive after the Kickstarter ends! Take a look!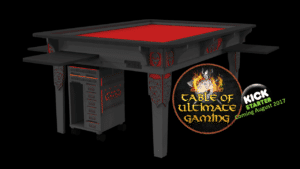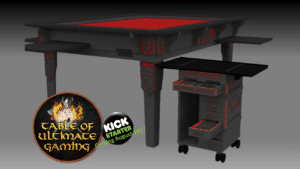 The Finishing Moves segment is sponsored by Frontline Gaming. Their new mats are now hot off the presses and getting ready to be shipped. Please check them out, even if you already have a game mat. Their new styles are very impressive. If you haven't already get your tickets NOW for the mega Las Vegas Open.
Finishing moves will be back next week!
Don't have iTunes? Use the player below to access the podcast directly, or add our feed to your favorite player. The player link is below. Please subscribe if you like what you hear.
Podcast Link
Thank you and Enjoy!
Forge the Narrative is mostly a Warhammer 40k Podcast. Each episode is about an hour long. This ideally gives you something neat to listen to on your way to work, or on the way back home. Maybe you can even listen while you are painting or modeling!
FTN mostly focuses on 40k, but again you will see in the first few episodes we take a severe deep dive into nerdom. These have been a blast to record and I hope they help pass the time for you.

Credits:
Paul Murphy – Host
@warmaster_tpm
Panelist:
Justin Troop – troopsmash
Christopher Morgan – captain morgan
Horton Doughton
Ricky Addington
Andrew Whittaker
Podcast: Play in new window | Download