Behind the scenes – Mindworm Games – A Game Company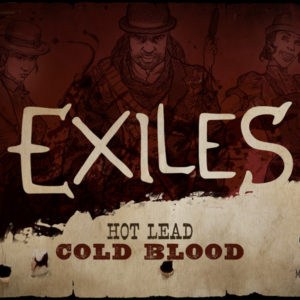 Benson Green has been on the show a few times and we recently started doing a series where he describes how to get into the game design business.  The first installment is on
episode 174
, but more are coming.
If you're interested in getting a behind the scenes look at how minis games get made, you should check out 
Mindworm Games
.
Benson Green is the guy behind Mindworm Games, and we've had him on the show a couple of times already to talk about his new Wild West game, Exiles.
We're going to have Benson back on the show a few more times to talk about what it takes to make a miniatures game come to life, but you can head over to the Mindworm Games Facebook page now and 
check out his videos
. The videos are great.  They show things actually being made and a little bit of the 'process.'   This is the kind of hard work it takes to get off of the ground.
Benson also does a Facebook Live sit and chat every Sunday at 9PM Central where he answers any all questions you have about the minis biz. If you've ever wondered how something gets done, head over to the Mindworm Games Facebook page on a Sunday night and he'll tell you all about it!