FTN Episode 174 – See Ya Later Cadia – Gathering Storm Review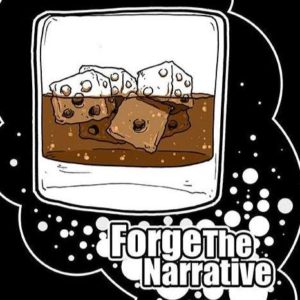 We run down the Gathering Storm book today and give our initial impressions on the power characters – Belisarius Cawl and the dramatic return of St. Celestine.  You don't want to miss this!
Yo Everyone,
The Imperium gets to add a few incredibly powerful characters and formations to the soup this week.  There is almost 100 pages of backstory and epic moments before you see your first rule in this book.  I highly suggest you get it if you a collector of the stories and especially if you're an Imperial player.
We cover all three of the new characters in this episode but the two stand outs are Cawl and Celestine.  These guys are incredibly durable with no compromise to their offensive output.  Cawl comes to the table with 5 wounds and Celestine weighs in with an impressive effective 9 (NINE) wounds at the start of the game.
Both of these characters have a way to renew their wound pool as the game goes on. Your opponent absolutely has to dedicate a tremendous amount of firepower to knock these guys out.  They also fit right in to the brand new super formations in this book.  The "Imperial Soup" gets real with all of the forces of the Imperium allowed to be combined in great formations.  Dust off your Coteaz figures, he is back to being a stud.
In the middle of the show starting around 22 mins in, I get to talk to Benson Green from Mindworm Games about 'how to get started in the gaming industry.' This is a segment we are going to continue. Please let us know what topics you'd like us to cover.
The Finishing Moves segment is sponsored by Gamemat.eu. Their Industrial Terrain set is great and they offer a product that is pre-painted. This, combined with their mats, is a great way to get playing with professional looking game boards fast.
This segment is all about the pox, buboes and sores that a lot of figures have.  You can also use it for fresher wounds or scars for the less that nurgly figures.
Don't have iTunes? Use the player below to access the podcast directly, or add our feed to your favorite player. The player link is below. Please subscribe if you like what you hear.
Podcast Link
Thank you and Enjoy!
Forge the Narrative is mostly a Warhammer 40k Podcast. Each episode is about an hour long. This ideally gives you something neat to listen to on your way to work, or on the way back home. Maybe you can even listen while you are painting or modeling!
FTN mostly focuses on 40k, but again you will see in the first few episodes we take a severe deep dive into nerdom. These have been a blast to record and I hope they help pass the time for you.

Credits:
Paul Murphy – Host
@warmaster_tpm
Panelist:
Justin Troop – troopsmash
Christopher Morgan – captain morgan
Adam Abramowicz – Beyond the Brush Studios
Andrew Whittaker
Podcast: Play in new window | Download