FTN Episode 202 – Can Grey Knights Win in 8th?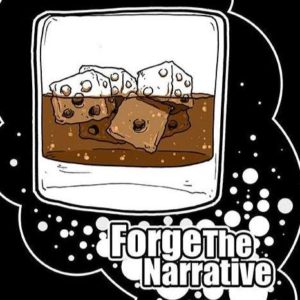 Andrew and Horton are back in this episode to talk about army list design.  Specifically we cover the core elements of Grey Knights and Chaos Space Marines World Eaters.   People seem to think World Eaters are one dimensional.  That is not the case.  Grey Knights are an elite force where you are scrapping for points but we think we have it figured out.
Hi Guys,
If you haven't already, please check out the FTN 8th Edition Missions.They will make your games of 8th edition more competitive and fun. They are even in a ready to go tournament format.
In the first segment we tackle the core of what we think is a good Grey Knights list.  You can't ignore how cool it is to be able to field a Grand Master in a Dreadknight.  I'm not convinced you need two but Andrew has other ideas.  Still, if you are considering GKs as your army, you may want to consider some of the points we detail here.
In the middle of the show we are able to catch up with Benson Green from Mindworm Games.  Benson is part of a string of segments where we cover the world of game design and production.  As a cautionary tale we talk a little bit about what he would have done differently if he was starting fresh.  Benson is a great guy.  Please check out his website here.
In part three we let Horton tell us what he's thinking about with competitive Khorne/World Eater builds.  The core is powerful and a contender in any meta.  He leaves a few points left over for you to customize but we also come back to the thought that Summoning Daemons is great!
The Finishing Moves segment is sponsored by Frontline Gaming. Their new mats are now hot off the presses and getting ready to be shipped. Please check them out, even if you already have a game mat. Their new styles are very impressive. If you haven't already get your tickets NOW for the mega Las Vegas Open.
Finishing Moves this week is about masking.  I know… it sounds boring but if you do it right and don't get intimidated about screwing your model us then it can really open up your potential.
Don't have iTunes? Use the player below to access the podcast directly, or add our feed to your favorite player. The player link is below. Please subscribe if you like what you hear.
Podcast Link
Thank you and Enjoy!
Forge the Narrative is mostly a Warhammer 40k Podcast. Each episode is about an hour long. This ideally gives you something neat to listen to on your way to work, or on the way back home. Maybe you can even listen while you are painting or modeling!
FTN mostly focuses on 40k, but again you will see in the first few episodes we take a severe deep dive into nerdom. These have been a blast to record and I hope they help pass the time for you.

Credits:
Paul Murphy – Host
@warmaster_tpm
Panelist:
Justin Troop – troopsmash
Christopher Morgan – captain morgan
Adam Abramowicz – Beyond the Brush Studios
Andrew Whittaker
Podcast: Play in new window | Download