FTN Episode 278 – Controlling Variance and Adpeticon 2019 Recap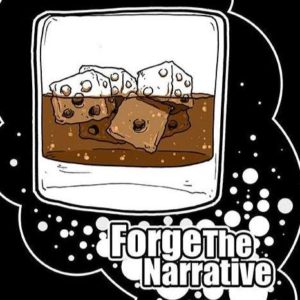 We start the show with an Adpeticon 2019 recap then later in the show we chat about how to control the variance in your army list.  We do this with an eye specifically on the ITC Best In Faction award changes.  We have two special segments in this episode too.  It's not quite a double sized show but I hope it makes up for the gaffe last week.
Hey hey,
Archon Skari joins me again this week.  The regular guys were out with family stuff or recovering from the big Adpeticon weekend.  I don't make it a secret that I'm not happy about not making the Team Tournament Showcase but we still had a great time.  We didn't do as well as we wanted but eh.. it just wasn't our year.  It didn't dampen the shine of the convention..  In fact, the event was just as great or better than it has ever been before.  THOUSANDS of gamers all in one place and it was epic.
I caught up with Carl Tuttle from the ICs this past weekend and we recorded a spot face to face.  I hope you enjoy it.  I always have a good time with Carl.  Now he's an official Warhammer Hero!
Part two with Skari and I is about making changes to your army list to minimize the variance in your die rolls.  Most codexes have 'support' options that maybe you don't take.  Maybe you get tired of not seeing the benefit for most of the game.  We argue that it may only take one or two phases over the course of a game to flip your record to a winning score.  Maybe picking up an extra hit  or over the course of a 5 round tournament ends up making an incremental difference.
When playing with a single faction you've got to look for every way to maximize your performance and 'smooth out' those rough die rolling rounds.  It happens to all of us.  Bad die rolls don't have to be the reason you lose the game.  It's so easy to blame the dice and we do play a dice game but sometimes that keeps us from looking objectively at our tactics and our lists.
Caleb Wissenback and Justin Keefer join me from CK Studios to speak about their involvement in the NOVA Open Charitable Foundation and their traveling painting classes.  I've heard nothing but good things about these classes and I hope you had a chance to meet them at Adepticon.  Please check them out.
We're delighted to continue to represent Discount Games Inc as sponsor of our show. They are helping bring FTN to you. Please check them out and support the organizations that support us. Discount Games Inc. offers Games Workshop products at 15% off the suggested retail at their website here. You can send an email to the owner Jay. These guys run a podcast too! Check them out. I believe they currently have few of the GW Holiday Bundles still available too!


We proudly represent Firmer Terra as well. I had a great time speaking with one of the founders and I thought their offering would be PERFECT for a lot of gamers out there. Right now they are offering impressive shipping promotions to buyers in the US. Please check them out.
Finishing Moves this week is another segment on figure salvage.  Salvage can be anything from buying something cheap from the internet or a swap meet, getting a figure from a buddy or finding some old figures in your closet.   Sometimes you just need to give the figs a little TLC and you can have a modern marvel on your hands.
Don't have iTunes? Use the player below to access the podcast directly, or add our feed to your favorite player. The player link is below. Please subscribe if you like what you hear.
Podcast Link
Thank you and Enjoy!
Forge the Narrative is mostly a Warhammer 40k Podcast. Each episode is about an hour long. This ideally gives you something neat to listen to on your way to work, or on the way back home. Maybe you can even listen while you are painting or modeling!
FTN mostly focuses on 40k, but again you will see in the first few episodes we take a severe deep dive into nerdom. These have been a blast to record and I hope they help pass the time for you.

Credits:
Paul Murphy – Host
@warmaster_tpm
Panelist:
Justin Troop – troopsmash
Christopher Morgan – captain morgan
Ricky Addington
Mike Brandt
Val Hefflefinger
Podcast: Play in new window | Download