FTN Episode 324 – Are You Prepared To Sacrifice?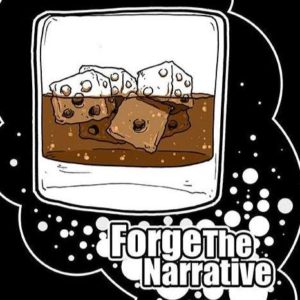 I've got good news everyone – Red is back with better audio!  Adam, Red and Paul talk about making sacrifice plays the critical decision path that goes into those plays.  At the end of the show we field a listener's question about how to start a Black Legion army.
Hi all,

Some units in the game have clear roles – you know this thing is designed to do X or Y and it feels almost alien to force them to do something else.  Sometimes you just need to bite the bullet and put a unit in harms way for no other reason than to put you closer to a win condition.  It can be confusing and frustrating to not feel like you are getting full value out of your army list choices but sometimes that's what you gotta do.
It's easier when you have something like a guard platoon squad where you know they are just supposed to line up and block off a flank or to move move move for an early game objective.  Decisions get harder when you're using big point units to 'feed the machine' and die or you're playing an elite army where every model theoretically counts.  We talk some about how to make that risk vs reward assessment.
Please please please check out the new Forge The Narrative objective markers. These things look awesome. Ordering a set is a good way to support one of our sponsors AND the show. Find them here.
At the back of the show we talk about where to start with a Black Legion army. We aren't talking about Black Legion in name only and we clear that up asap.  In our competitive nature it's hard not to include just enough to make the theme and then fill the rest of the list with the leanest meanest efficiencies.
To not compromise what the listener wants we stick to the intent and talk about the Legion's strengths and what one should play into if they want to make this type of army.
We're delighted to continue to represent Discount Games Inc as sponsor of our show. They are helping bring FTN to you. Please check them out and support the organizations that support us. Discount Games Inc. offers Games Workshop products at 15% off the suggested retail at their website here. You can send an email to the owner Jay. These guys run a podcast too! Check them out.

We don't have a hobby segment this week but it will be back on the next episode.  Kitbashing terrain!
Don't have iTunes? Use the player below to access the podcast directly, or add our feed to your favorite player. The player link is below. Please subscribe if you like what you hear.
Podcast Link
Thank you and Enjoy!
Forge the Narrative is mostly a Warhammer 40k Podcast. Each episode is about an hour long. This ideally gives you something neat to listen to on your way to work, or on the way back home. Maybe you can even listen while you are painting or modeling!
FTN mostly focuses on 40k, but again you will see in the first few episodes we take a severe deep dive into nerdom. These have been a blast to record and I hope they help pass the time for you.

Credits:
Paul Murphy – Host
@warmaster_tpm
Panelist:
Justin Troop – troopsmash
Christopher Morgan – captain morgan
Ricky Addington
Josh Ginn
Podcast: Play in new window | Download