FTN Episode 328 – Attacking Your Hobby and Adpeticon Speaks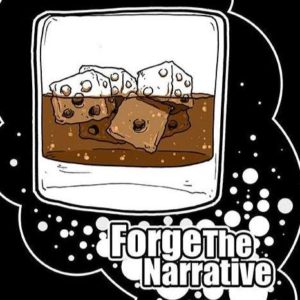 Ricky, Paul and Adam roll out this week talking about how to keep engaged during the time of social distancing.  The middle part of the show Paul is joined by Matthias Weeks from Adpeticon to discuss the struggles they faced leading up to cancellation and the way forward.
Hey guys,

This week we had our very first live show.  This is available in the replay on Twitch and the FTN Youtube page.  This was a 'cold launch' so that explains why you may not have seen it but we really appreciate the folks that joined in to watch and joined the chat.  We'll do it again next week with a little better of an announcement.
In the first part of the show we talk a little bit about Space Wolves tactics and then jump over to talk about Orks in the hobby. There is no wrong way to do it.  Adam made me spill the beans that I'm working on Orks again.  It was also a nice excuse to order from my friends and sponsors who sell hobby equipment and supplies.  Meganobs are the way to go!
Please please please check out the new Forge The Narrative objective markers. These things look awesome. Ordering a set is a good way to support one of our sponsors AND the show. Find them here.
In the middle Matthias Weeks tells us all about the moments leading up to the cancellation of Adpeticon this year.  We get to spend a moment or two in their shoes and the incredibly large decisions they had to make.
In the last part of the show we wishlist for White Dwarf and reflect on the changes its had over the years.  Right now it is the best its ever been.  If you haven't checked it out I highly suggest it.  The talk also led Adam to reflect on one of his favorite hobby memories and a treasured miniature.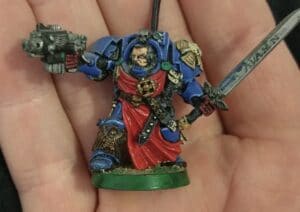 We're delighted to continue to represent Discount Games Inc as sponsor of our show. They are helping bring FTN to you. Please check them out and support the organizations that support us. Discount Games Inc. offers Games Workshop products at 15% off the suggested retail at their website here. You can send an email to the owner Jay. These guys run a podcast too! Check them out.

The who show is a hobby talk.  I mention my Ork Flesh recipe – Waagh Flesh, Coelia Green Shade, Dry brush Warboss Green, Dry brush Ushtabti Bone.  The Dry brushes are incredibly light.  You get a poor man's edge highlight.
Don't have iTunes? Use the player below to access the podcast directly, or add our feed to your favorite player. The player link is below. Please subscribe if you like what you hear.
Podcast Link
Thank you and Enjoy!
Forge the Narrative is mostly a Warhammer 40k Podcast. Each episode is about an hour long. This ideally gives you something neat to listen to on your way to work, or on the way back home. Maybe you can even listen while you are painting or modeling!
FTN mostly focuses on 40k, but again you will see in the first few episodes we take a severe deep dive into nerdom. These have been a blast to record and I hope they help pass the time for you.

Credits:
Paul Murphy – Host
@warmaster_tpm
Panelist:
Justin Troop – troopsmash
Christopher Morgan – captain morgan
Ricky Addington
Josh Ginn
Podcast: Play in new window | Download