FTN Episode 340 – Will You Get Caught Out of Coherency? Yes!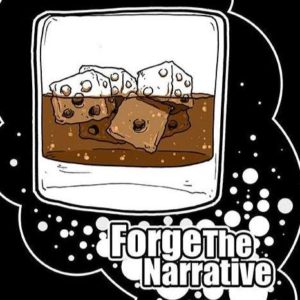 We recorded this show before the deluge of 40k 9th edition hit yesterday.  Our next show is coming out soon but you don't want to miss this!  We talk about the perils of Unit Coherency.  We also have an awesome segment on Women in Wargaming in the middle of the show.  Let's go!
Hey all,

In the first part of the show we talk about the unit coherency revelations we saw this week.  These seem subtle at first but will have some DRAMATIC consequences if you aren't careful.  Here's a news flash, not everyone is careful.  Don't get yourself hung out to dry.
In the middle of the show I get to listen in on some of the challenges females are overcoming in our wargaming community.  We're joined by three community leaders. Charlotte Hamilton, Jen Aspden and Tanya Gates.   Please check them out.  I'm very grateful for them coming on and providing some excellent insight to the community.
Please please please check out the new Forge The Narrative objective markers. These things look awesome. Ordering a set is a good way to support one of our sponsors AND the show. Find them here.
In the last part of the show we touch on just how open army list creation feels to us right now.  Things that we absolutely NOT viable before may make it to the table again.  As someone who owns two mauler fiends I'm excited, ha!
In the practical element of the game some of the 'jewels' of our collection get picked up round one.  That is going to happen – we play a game designed around attacking and removing models, it's cool, but we do want to actually have the option of playing with these later in the game sometimes.  I feel like the change to strategic reserves gives us this option while also maintaining a narrative element if we choose to look at it like that.
We're delighted to continue to represent Discount Games Inc as sponsor of our show. They are helping bring FTN to you. Please check them out and support the organizations that support us. Discount Games Inc. offers Games Workshop products at 15% off the suggested retail at their website here. You can send an email to the owner Jay. These guys run a podcast too! Check them out.

The hobby segment WILL be back next week.
Don't have iTunes? Use the player below to access the podcast directly, or add our feed to your favorite player. The player link is below. Please subscribe if you like what you hear.
Podcast Link
Thank you and Enjoy!
Forge the Narrative is mostly a Warhammer 40k Podcast. Each episode is about an hour long. This ideally gives you something neat to listen to on your way to work, or on the way back home. Maybe you can even listen while you are painting or modeling!
FTN mostly focuses on 40k, but again you will see in the first few episodes we take a severe deep dive into nerdom. These have been a blast to record and I hope they help pass the time for you.

Credits:
Paul Murphy – Host
@warmaster_tpm
Panelist:
Adam Camileri
Red Powell
Justin Troop – troopsmash
Christopher Morgan – captain morgan
Ricky Addington
Josh Ginn
Podcast: Play in new window | Download