FTN Episode 341 – 40k 9th Edition Review – Part 1 – Big Changes to Assault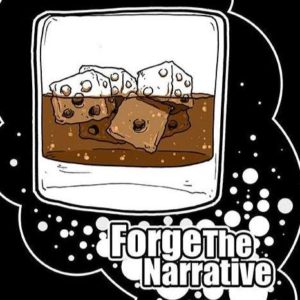 Here.. We.. Go…  The rules for Warhammer 40,000 9th Edition are up on the Warhammer Community page now.  In this episode we give our initial impressions about the biggest changes and what they may mean to you.  Ultimately the game is cleaner and the changes promote better in game interactions.  We think you're gonna love it but a few of these things will take some getting used to.
Hey folks,

Surprise!  It's a back to back episode!!!  Do not adjust your sets.  Please make sure and d/l both episodes this week.  The revelations about 9th edition are hot.
There are some serious changes to Assault to the point where some pundits are saying the Charge Phase is dead.  I beg to differ but make no mistake.. it is different for sure.  The changes seem to be lined up to give some fun back to your opponent but what remains to be seen is if the fun is still in it for the Charger.  I hope so.
Please please please check out the new Forge The Narrative objective markers. These things look awesome. Ordering a set is a good way to support one of our sponsors AND the show. Find them here.
In the first part of the show we basically oogel over the models again and speculate how everything will find a home out of the new box set.  It certainly will.
More subtle changes come in the form of the Psychic Phase.  You have to commit as soon as you choose to start manifesting powers with a psyker. It's minor but this is one of those things you can be burned with if you don't get used to it early on.
We're delighted to continue to represent Discount Games Inc as sponsor of our show. They are helping bring FTN to you. Please check them out and support the organizations that support us. Discount Games Inc. offers Games Workshop products at 15% off the suggested retail at their website here. You can send an email to the owner Jay. These guys run a podcast too! Check them out.

The hobby segment WILL be back next week.
Don't have iTunes? Use the player below to access the podcast directly, or add our feed to your favorite player. The player link is below. Please subscribe if you like what you hear.
Podcast Link
Thank you and Enjoy!
Forge the Narrative is mostly a Warhammer 40k Podcast. Each episode is about an hour long. This ideally gives you something neat to listen to on your way to work, or on the way back home. Maybe you can even listen while you are painting or modeling!
FTN mostly focuses on 40k, but again you will see in the first few episodes we take a severe deep dive into nerdom. These have been a blast to record and I hope they help pass the time for you.

Credits:
Paul Murphy – Host
@warmaster_tpm
Panelist:
Adam Camileri
Red Powell
Justin Troop – troopsmash
Christopher Morgan – captain morgan
Ricky Addington
Josh Ginn
Podcast: Play in new window | Download