FTN Episode 357 – Player Spotlight Interview and We Lament About FW Legends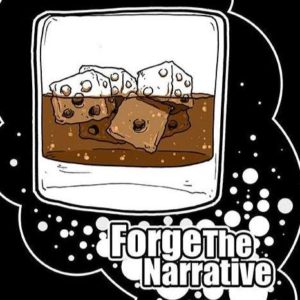 In the first part of the show Paul is joined by PleasantKenobi who has recently gotten back into Warhammer but is an avid Magic the Gathering content producer and player.  I had a great time chatting with him and am a fan of his content as well. In part two of the show Red, Adam and Paul go on a jaunty random ride.  Buckle up!
Hey folks,

It's really cool to find people out there in the world who are into similar things that you are.  It's kind of the reason we do this thing!  We have so many shared experiences with likes with people we've never met before.  I continue to love that about this hobby and gaming hobbies in general.  This is the first time I've spoken with PleasantKenobi but we were able to jump right into the conversation because of this great hobby of ours.  I hope you enjoy it as well.
He's not afraid to share his opinion and for me, it's nice to hear from someone jumping both feet into Warhammer 40k and really seeing what it's all about with fresh eyes.  If you are not already familiar with his content please check Vince out here.
In part 2 of the show the boys and I basically roam around a half hour of super charged hobby content.  By super charged I mean randomness that basically rolled right out of our brains and into our faces.
We talk about the meaning of Legend rules from Forge World as the primary topic but it gets us on to a brief discussion about the Siege of Terra novels and how are favorite characters are portrayed.
We talk about GW models and Counts As forces and we manage to slip in a must have hobby tip for people who love Contemptor Dreads.  I know I do..  I'm anxiously awaiting to see how they are treated in the Forge World Compendium.
We're delighted to continue to represent Discount Games Inc as sponsor of our show. They are helping bring FTN to you. Please check them out and support the organizations that support us. Discount Games Inc. offers Games Workshop products at 15% off the suggested retail at their website here. You can send an email to the owner Jay. These guys run a podcast too! Check them out.

For anyone who has read this far down we've recorded the first video with myself and Oscar Lars where we review a listener submitted model.  It should be produced and ready to go mid November.  Please keep checking back and if you have a model you'd like us to review for how it would stack up vs the Battle Ready standard and the Artists Standard, hit us up in a private message with a pic.
Don't have iTunes? Use the player below to access the podcast directly, or add our feed to your favorite player. The player link is below. Please subscribe if you like what you hear.
Podcast Link
Here is the Ork terrain piece video we mention. Check it out!
Forge the Narrative is mostly a Warhammer 40k Podcast. Each episode is about an hour long. This ideally gives you something neat to listen to on your way to work, or on the way back home. Maybe you can even listen while you are painting or modeling!
FTN mostly focuses on 40k, but again you will see in the first few episodes we take a severe deep dive into nerdom. These have been a blast to record and I hope they help pass the time for you. We are now on
Pandora
!! If you're looking for another place to listen or you've shifted to that platform you can find us there.

Credits:
Paul Murphy – Host
@warmaster_tpm
Panelist:
Adam Camileri
Red Powell
Justin Troop – troopsmash
Christopher Morgan – captain morgan
Ricky Addington
Josh Ginn

Podcast: Play in new window | Download