FTN Episode 371 – Are You Ready For The Dark Angels? They Are Ready For You!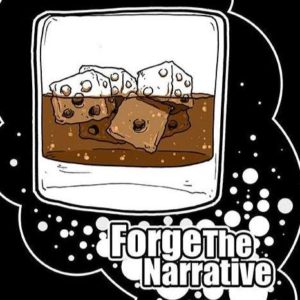 Holy Smokes!  The Dark Angels are going to take the tabletop by storm.  Any long time fan of this Chapter should instantly fall back in love with them all over again.  This codex has depth, power, elegance and more fun options than you can shake a stick at.
Hey all,

Adam could barely contain himself speaking about Dark Angels this week and for good reason.  Want to play Deathwing?  You can.  Want to play Ravenwing?  Yep, no problem.  Want to play Stormwing?  You betcha.   You can do this all with confidence as well as these armies seem to have what it takes to hold their own on the battle field.
If you already have these archetypes in your collection then you will be ready to hit the ground running as soon as you get this book in your hands.  There are some incredibly powerful things in this book in the form of Relics, ready made Special Characters and powerhouse DIY leaders.
The Dark Angels are unique in the fact that their 'super doctrine' advances with them through the first three turns of the game  The effect changes a bit each turn but wow.. it's all good.
The only struggle will be remembering to use all the rules!  Grim Resolve comes into play in some pretty novel ways that should make for cool flavorful interactions on the tabletop.  I love it when theme gets represented in the rules.
I hope you all caught us representing the Las Vegas nOpen this past week.  The folks behind the scenes kept us running for three days straight and I had a blast.  Steve Joll sang us out in the most spectacular way.  Check it out!
We're delighted to continue to represent Discount Games Inc as sponsor of our show. They are helping bring FTN to you. Please check them out and support the organizations that support us. Discount Games Inc. offers Games Workshop products at 15% off the suggested retail at their website here. You can send an email to the owner Jay. These guys run a podcast too! Check them out.

For anyone who has read this far down we've recorded the first video with myself and Oscar Lars where we review a listener submitted model. It should be produced and ready to go mid November. Please keep checking back and if you have a model you'd like us to review for how it would stack up vs the Battle Ready standard and the Artists Standard, hit us up in a private message with a pic. This is coming soon- I promise!
Don't have iTunes? Use the player below to access the podcast directly, or add our feed to your favorite player. The player link is below. Please subscribe if you like what you hear.
Podcast Link
Forge the Narrative is mostly a Warhammer 40k Podcast. Each episode is about an hour long. This ideally gives you something neat to listen to on your way to work, or on the way back home. Maybe you can even listen while you are painting or modeling!
FTN mostly focuses on 40k, but again you will see in the first few episodes we take a severe deep dive into nerdom. These have been a blast to record and I hope they help pass the time for you. We are now on
Pandora
!! If you're looking for another place to listen or you've shifted to that platform you can find us there.

Credits:
Paul Murphy – Host
@warmaster_tpm
Panelist:
Adam Camileri
Red Powell
Honorific:
Justin Troop – troopsmash
Christopher Morgan – captain morgan
Ricky Addington
Josh Ginn

Podcast: Play in new window | Download