FTN Episode 399 – Warhammer+ and Thousand Sons Army Lists – Are they Good?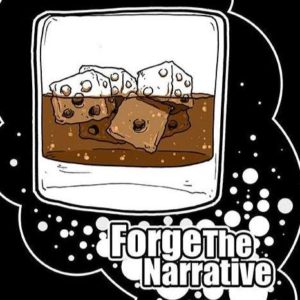 This week we had the fist opportunity to subscribe to Warhammer+ and I jumped in both feet first.  In this episode we also chat about a 1k Sons army list and ponder – will this army make a splash?  The answer is Yes!
Hey all,

Please come check us out this weekend for the NOVA Open Charitable Foundation live stream event.  Adam, Tanya and Paul will be jamming 3 hours of non stop enthusiasm as we close out the Summer Raffles and announce a few winners on air.
Warhammer+ is going to hit differently with lots of people but for me I am really digging it.  I think it's ambitious and will grow over time.  The content is well produced and a great supplement to my hobby feels.  If you have the means and the desire I highly encourage you to go for it – especially if you already had the app.
1k Sons are going to be strong.  This list can shoot pretty well and can be devastating in the Psychic phase.  This is up for debate but I think Rubrics are going to be the way to go over Terminators but am I wrong?
We're seeing Games Workshop be willing to breath new life and power into these spin off codexes with fewer model options.
On this show we make a case for many units you may not have ever considered like Chaos Spawn and Forge Fiends.  That's right people, we talk about Forge Fiends.
We're delighted to continue to represent Discount Games Inc as sponsor of our show. They are helping bring FTN to you. Please check them out and support the organizations that support us. Discount Games Inc. offers Games Workshop products at 15% off the suggested retail at their website here. You can send an email to the owner Jay. These guys run a podcast too! Check them out.

This hobby segment is about headlights and how to paint them brought to us by Tanya.  Tanya is a wonderful painter and it's cool to open the lid on some of her techniques.
Don't have iTunes? Use the player below to access the podcast directly, or add our feed to your favorite player. The player link is below. Please subscribe if you like what you hear.
Podcast Link
Forge the Narrative is mostly a Warhammer 40k Podcast. Each episode is about an hour long. This ideally gives you something neat to listen to on your way to work, or on the way back home. Maybe you can even listen while you are painting or modeling!
FTN mostly focuses on 40k, but again you will see in the first few episodes we take a severe deep dive into nerdom. These have been a blast to record and I hope they help pass the time for you. We are now on
Pandora
!! If you're looking for another place to listen or you've shifted to that platform you can find us there.

Credits:
Paul Murphy – Host
@warmaster_tpm
Panelist:
Adam Camileri
Red Powell
Tanya Gates
Honorific:
Justin Troop – troopsmash
Christopher Morgan – captain morgan
Ricky Addington
Josh Ginn

Podcast: Play in new window | Download