FTN Episode 482 – Making The Most Against Aeldari. Is it Possible?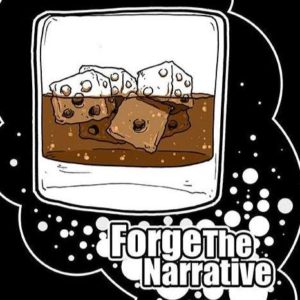 We are re back!  All of us can feel that sinking feeling when we line up against Aeldari but never fear.  There is hope!  Terrain, Tactics, Good Luck, Good Draws, it can all help.  The faction is tough but it is far from unbeatable.  We talk about some of the things that's been working for us.
Hey folks,

Please consider grabbing an FTN T-shirt to help us celebrate the shows anniversary. The link can be found here. Proceeds will go to doing something nice for cast members of the show. The sticker is cool too and has been on my laptop for a year.  It's the best sticker I've ever owned.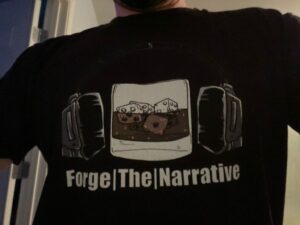 We also started a Patreon for the FTN show.  This will help us a lot in the form of being able to hire an editor and a few other things.   If it is anywhere within your ability to support us on that platform please consider doing so. The link is right here.
We welcome Adam back from commenting on the WTC that recently happened in Europe.  We kick the show off talking about an Astra Militarum list Paul took recently.  The list preformed really well.  It had a Tank Commander with a Demolisher cannon, 2 Wyverns, 2 Manticores, 2 Earth Shaker Carriges, 3 scout sentinels and 3 Hell Hounds.  It sort of seemed weird not taking Lord Mecharius but Ursla was all this list needed to rock the house.
We discuss the finer points of things to consider when forming your anti Aeldari strategy.  We certainly aren't singling Aeldari players out by any stretch but they are the most winning faction in the field right now and a lot of players are flocking to them if they weren't players of the faction before.  Aeldari are awesome, I love the faction as well.  Its just a nice opportunity to take a deeper look at what 'can be done.'
In part 2 we talk about Yncarne management. Wowzers, this model can create quite the problem for some players.
We're delighted to continue to represent Discount Games Inc as sponsor of our show. They are helping bring FTN to you. Please check them out and support the organizations that support us. Discount Games Inc. offers Games Workshop products at 15% off the suggested retail at their website here. You can send an email to the owner Jay. These guys run a podcast too! Check them out.

The Hobby segment is about how to paint Tyranids for folks not experienced with the faction.  Paul went with a Leviathan like scene.  Primed Grey Seer, heavy drybrushed White Scar all over, applied a very thin downed Vulpous Pink to the body, then purple for the hard exoskeleton bits.  For the Claws, Rhinox Hide based, shaded with thin downed Basilicum Grey, highlighted with Doom Bull Brown then a final highlight of Deathclaw Brown.  Deathclaw is what Paul couldn't think of during the show. Let us know what works for you!  We have some t-shirts a really cool sticker up for sale to celebrate us being nine years deep into this show. Check them out here.
Don't have iTunes? Use the player below to access the podcast directly, or add our feed to your favorite player. The player link is below. Please subscribe if you like what you hear.
Podcast Link
For more news and articles please follow us over on Bell of Lost Souls.
Forge the Narrative is mostly a Warhammer 40k Podcast. Each episode is about an hour long. This ideally gives you something neat to listen to on your way to work, or on the way back home. Maybe you can even listen while you are painting or modeling!
FTN mostly focuses on 40k, but again you will see in the first few episodes we take a severe deep dive into nerdom. These have been a blast to record and I hope they help pass the time for you. We are now on
Pandora
!! If you're looking for another place to listen or you've shifted to that platform you can find us there.

Credits:
Paul Murphy – Host
@warmaster_tpm
Panelist:
Adam Camileri
Red Powell
Tanya Gates
Honorific:
Justin Troop – troopsmash
Christopher Morgan – captain morgan
Ricky Addington
Josh Ginn

Podcast: Play in new window | Download