FTN Episode 201 – Summoning Daemons – Is it Good Again?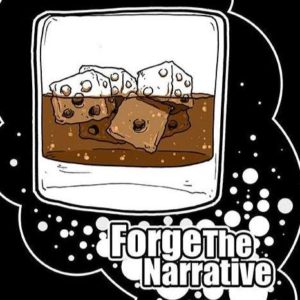 Lesser Daemons are in the Chaos Space Marine codex and they have gone through a couple of changes.  Point decreases, Power Level Decreases and Rules Changes…   We cover a few in this episode and ask "Is Summoning Good Again?"  I think so.
Hi Guys,
If you haven't already, please check out the FTN 8th Edition Missions.They will make your games of 8th edition more competitive and fun. They are even in a ready to go tournament format.
Like we say above Bloodletters, Daemonettes, Horrors and Plaguebearers are all a little different in the Chaos Space Marine codex.  Folks are saying that these will replace the index versions.  We don't answer that here.  Only GW and your TO can clarify that.  We do talk about the potential of summoning to both gain advantage after the game has started and as a way to limit your deployment drops.  Remember…  points set aside for reserves doesn't count against your detachment faction bonuses.  There was an error in the first release of the show where we day deployment from a vehicle didn't count as movement.. that has been corrected.
The second part of the show we talk a little about Warzone: Atlanta and we feature a sponsor who has graciously given us a coupon code to share for their RUST terrain line.  Please check out Impudent Mortal and use code Warzone20 to receive 20% off until the end of this month (Aug 2017)
Paul sings the songs of the Noise Marines in this show too.  They have a powerful ability to shoot their weapons once more when the die, even if they are in close combat.  The can throw out a ton of shots at 24 inches and they really worth looking at.
The Finishing Moves segment is sponsored by Frontline Gaming. Their new mats are now hot off the presses and getting ready to be shipped. Please check them out, even if you already have a game mat. Their new styles are very impressive. If you haven't already get your tickets NOW for the mega Las Vegas Open.
Finishing Moves this week is about lining up your lettering.  We have all been there where we start out trying to scribble on a plague or purity seal and end up not using the space wisely.  We go over some tips on how to make it look awesome.
Don't have iTunes? Use the player below to access the podcast directly, or add our feed to your favorite player. The player link is below. Please subscribe if you like what you hear.
Podcast Link
Thank you and Enjoy!
Forge the Narrative is mostly a Warhammer 40k Podcast. Each episode is about an hour long. This ideally gives you something neat to listen to on your way to work, or on the way back home. Maybe you can even listen while you are painting or modeling!
FTN mostly focuses on 40k, but again you will see in the first few episodes we take a severe deep dive into nerdom. These have been a blast to record and I hope they help pass the time for you.

Credits:
Paul Murphy – Host
@warmaster_tpm
Panelist:
Justin Troop – troopsmash
Christopher Morgan – captain morgan
Adam Abramowicz – Beyond the Brush Studios
Andrew Whittaker
Podcast: Play in new window | Download